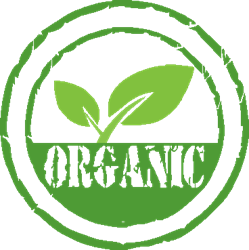 'Satisfying the desires of our existing clients while revealing new trends to others' has played a major role in our growth over the years.' - John Donkersloot, President
Mahwah, NJ (PRWEB) March 12, 2014
More and more people are recognizing the health benefits of eating and drinking organic products. Statistics show a steady growth in the consumption of all organic products and organic wines are no exception.
It's no longer difficult to find an organic version of your favorite varietal as our shelves are now stocked with Cabernet's, Pinot Grigio's, Chardonnay's, Sauvignon Blanc's, Merlot's, Tempranillo's, Prosecco's, Syrah's, Sangiovese's, Zinfandel's and various blends including sparkling and rose' wines.
In addition to some great selections from California wineries, our new organic section includes wines from Austria, Chile, France, Italy and Spain. Many of the wineries specialize and only produce organics while some organic wines are brought to us from the largest and well-known wineries. Contrary to popular opinion, organic wines are also very affordable with a minimal if any additional cost to the consumer versus non-organic wines. Most organic wine drinkers easily justify any additional cost with the various health benefits which they receive. OnlineWineSale.com will continue to expand the selection in the organic category as they are always searching for wines which will ultimately please the clients.
This investment in inventory and dedication to shelf space can only be justified by the increased demand that we've seen. People are asking for basic organically grown and fermented wine as well as Biodynamic wines which are the ultimate in organic farming, deserving of special certification, and everything in between. Explore the different organic levels at Organic Wine.
OnlineWineSale.com is the internet division of Chuckersloot, Inc., a wine retailer with over 40 years of industry experience and proud to be known as "a different kind of wine shop." Wines from all over the world in all the popular and lesser known varietals are only a few clicks of your mouse away from delivery to most of the United States.
The site offers all the well-known labels and many unfamiliar gems in addition to local picks and great wine values. OnlineWineSale offers a wealth of information about wine while revealing the truth about wine ratings and other insider secrets. This site is and always will be a work in progress in order to provide up to date, honest and complete information for you to shop for wine online. Explore OnlineWineSale.com for monthly specials, our Best Seller list and a variety of wine tips.