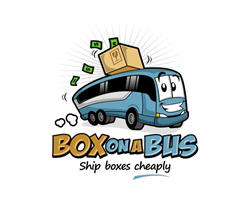 Atlanta, GA (PRWEB) March 12, 2014
BoxOnaBus.com, a recognized provider of box shipping and transportation services, announces cheap box shipping services for relocating employees. The announcement comes in an effort to market its' new ship by bus service for a wide range of business customers, improve service visibility and increase sales growth. BoxOnaBus.com, a new 1-800Courier company, is the most superior and cost-effective choice for multi-box shipment solutions nationwide.
BoxOnaBus.com provides multi-box shipments for current and new employees that have immediate relocation needs from state-to-state. Current employees accept new positions and promotions within the company they work for. New employees accept positions in US cities, no matter if they are cross-country. Often it involves the company paying for the relocation. However, that is not always the case. Employees now have a cheap shipping option to get their boxed items shipped that is exciting and worry-free.
With the new shipping company, a courier is able to pick up a wide range of small to large boxes from the employee's home or office, deliver them to a bus terminal and finally, deliver the boxes to their final destination address. The final address could be their home or their new office. Employees also have the option to drop off their own boxes at the terminal or pick them up. It is also the cheapest way to ship boxes that an employee can find.
This service is ideal for employees that are relocating thousands of miles away. BoxOnaBus.com also schedules appointment-based pick up and delivery times that make sure your shipment is not dropped off unattended at no additional charge. For a free shipping quote, visit http://www.boxonabus.com today.
BoxOnaBus.com is owned and operated by 1-800Courier, a premier same-day courier offering transportation and distribution services. 1-800Courier is an authorized reseller of Greyhound Package Express services, with over 15 years of experience facilitating shipments via the bus network. The courier provides same-day delivery successfully for over 1,500 clients, including Fortune 500 companies nationwide.