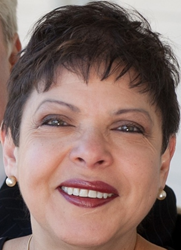 Tiburon, CA (PRWEB) March 11, 2014
Dr. Doris Bersing of Living Well Assisted Living at Home is presenting at the 2014 Aging in America Conference, one of the largest aging services conferences in the U.S., held from March 11-15 in San Diego, California. Her lecture will take place on March 14 at 11 a.m. at the Manchester Grand Hyatt Hotel.
The presentation will focus on the new challenges to age in place in the coming years and how the combination of gero-technology with Living Well Assisted Living at Home's adequate assessment and caring team will make it possible.
The presentation is entitled, "One Size Does Not Fit All: Challenges in the Eldercare of the XXI Century" and will address the needed changes for in-home care solutions to be viable, what government initiatives should be implemented and the best practices overseas to provide quality senior care.
Dr. Bersing will remind those at the conference that 89 percent of Americans do not want to leave their homes when they age. Most of these people will live alone and receive support from a variety of health and community-based providers, family caregivers. She will also address the ongoing questions of how the long-term care system can provide care to a growing number of seniors living in increasingly scattered locations and, more importantly, how that system can continue to provide quality care in the face of workforce shortages, rising care costs and decreasing resources.
"Home care and technology have the potential to play a critical role in launching a new model of geriatric care that allows older people to live independently for as long as possible, supports family caregivers in the important work they do and gives health care providers the tools they need to deliver high-quality care at a reasonable cost," Dr. Bersing said. "We also need initiatives that take care of the cultural differences and create a sense of community while providing in-home care. One size does not fit all and we need to think out-of-the box and embrace different solutions if we want to succeed on the task of providing adequate care to our seniors."
The Aging in America Conference will feature a celebration of the American Society on Aging's 60th anniversary as they will honor their rich history and the members who have contributed so much. They will also continue to explore new models of care and welcome the broad array of professionals who care for an aging society.
The 2014 Aging in America Conference will be held from March 11-15 in San Diego at the Manchester Grand Hyatt Hotel. See more about this conference at: http://asaging.org.
About the company:
Living Well offers specialized care for adults with chronic and debilitating conditions — like Alzheimer's, Parkinson's, ALS, and mental illness — that compromise their ability to live safely in their homes. At Living Well Assisted Living at Home, they combine a team of experts and the use of smart technology with exceptional customer service to deliver personalized, comprehensive care to seniors and adults with cognitive, behavioral, and movement disorders. Their approach to care at home enables those seniors and adults affected by Alzheimer's disease and other forms of dementia, Parkinson's, ALS, other neurological disorders and mental illnesses to live independent and meaningful lives. At Living Well, they aspire to create a safe and nurturing environment while allowing for independence and dignity for seniors and adults and offering peace of mind to the children and family members. Visit their website for more information, http://www.livingwellah-sf.com.