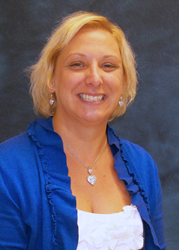 Pittsburgh, PA (PRWEB) March 13, 2014
Allegheny Health Network researchers are investigating the most effective treatments for African-American children, adolescents and adults with asthma.
The BARD (Best African American Response to Asthma Drugs) trial, sponsored by the U.S. National Institutes of Health, is seeking the best asthma treatment for African-Americans who have asthma that is not well-controlled on a low dose of inhaled steroid.
Allegheny General Hospital is one of 28 sites nationwide participating in the BARD trial.
Participants must be African American or biracial, at least five years of age, and be taking an asthma controller medication (inhaled corticosteroid with or without a long-acting beta-agonist).
Participants will come to study visits over the course of about a year and four months. They will participate in breathing tests and give blood, urine and sputum samples. In addition, they will do home breathing tests between study visits and fill out diaries and questionnaires about their asthma.
Eligible participants will be compensated for their time and will be provided with study medication at no cost.
For more information, contact the office of Deborah Gentile, MD, at 412.359.4099.