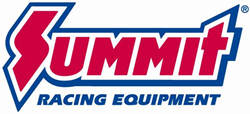 Tallmadge, OH (PRWEB) March 12, 2014
ProCharger's P-1SC-1 centrifugal supercharger kits are some of the most powerful and reliable supercharger systems available for late model musclecars, trucks, and SUVs. There are a whole bunch of reasons to back up that claim:

ProCharger designs and manufactures its own superchargers and kit components. This ensures ProCharger high quality and kits that perform as advertised.
ProCharger has best-in-class design capabilities and an unmatched commitment to testing. All kit designs are tested on engine and chassis dynos as well as at the track and street with the industry's largest test fleet.
ProCharger's patented, self-contained, gear-driven centrifugal superchargers run cooler, produce more power, and eliminate the need to tap into your oil pan for lubrication. The billet impellers and housings are made from aircraft grade 7075 T-6 aluminum alloy. That material allows ProCharger to use higher step-up ratios than the competition—and that means more boost and superior performance.
• ProCharger includes high flow air-to-air intercoolers with most supercharger kits. Using an intercooler means the pressurized air flowing from the supercharger into the engine is as cool as possible. That improves performance and reduces the chances of engine-destroying detonation, especially at higher boost levels.

ProCharger kits locate the centrifugal supercharger away from engine heat, so they run much cooler than top-mounted Roots style superchargers and exhaust-driven turbos. This further reduces the chance of detonation and power loss.
The ProCharger P-1SC-1 Supercharger Kits come with everything you need for a clean installation: supercharger assembly, intercooler, computer tuner/programmer, upgraded fuel injectors (most kits), air filters (most kits), tubing, brackets, hose, and hardware.
Summit Racing has over 170 ProCharger P-1SC-1 Supercharger Kits available for many 1999-2014 Chevrolet, GMC, Ford, Dodge, Pontiac, and Jeep vehicles in a number of boost levels.
Check out this handy web page to learn more about ProCharger's approach to supercharging:
See all Procharger P-1SC-1 Supercharger Kits at Summit Racing Equipment.
Summit Racing Equipment
http://www.SummitRacing.com
1-800-230-3030