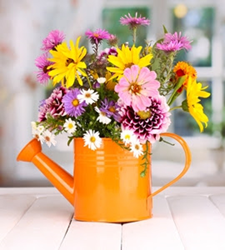 The right point-of-sale marketing can help retailers gain more sales by catching the shopper's eye at the vital moment in-store.
Omaha, NE (PRWEB) March 12, 2014
Lancer Label, a custom label expert, can help retailers prepare for spring marketing campaigns. In addition to high-quality product labeling solutions, advertisers and distributors can turn to Lancer Label for integrated point-of-sale solutions. When coming up with a new promotional campaign, packaging is just the beginning.
"Spring is an important time for retailers. With warm weather on the way, businesses can expect to see sales growth, from new clothing lines and outdoor goods to food products that consumers associate with spring and summer," said Fred Nelson, General Sales Manager, Lancer Label. "The right point-of-sale marketing can help retailers gain more sales by catching the shopper's eye at the vital moment in-store."
Lancer Label, which is celebrating its 50th anniversary this year, has been dedicated to increasing brand visibility with labeling and packaging solutions for five decades. This spring, take advantage of the variety of strategies Lancer Label has to offer.
Lancer Label Helps Brands Create an Attention-Grabbing Integrated POS Solution:
Finding an innovative and comprehensive solution for promoting goods in-store is a great way to gain last minute sales and quickly communicate to customers about new seasonal offerings. A successful POS promotional campaign is comprehensive, including multiple touch points. Brands can advantage of their captive audience by utilizing one of the following solutions from Lancer Label:
*Floor Graphics - Utilize that empty floor space with a promotional mat that is slip-resistant, durable, and attention-grabbing
*Static Cling Window Decals - Quickly engage shoppers and passers-by with a storefront window sticker
*Instant Redeemable Coupons - Encourage purchases by offering coupons on products or packaging
*Consecutive Data and Variable Print Labels - Keep track of all inventory with sequential numbers and barcodes
*Hang Tags - Catch the shopper's eye with a tag that can hang from a doorknob, bottle neck or clothes hangers
*Counter Mats - The register is the final interaction consumers will have with a brand, take advantage with an attractive counter mat
*And More!
With a comprehensive POS promotional strategy, brands can get ahead of the competition this spring and keep their products in focus wherever the shopper happens to be. The change of season is a perfect time for companies to renew promotional strategies with an eye on packaging, as well as in-store promotions.
About Lancer Label:
With 50 years of experience in the label industry, Lancer Label is dedicated to providing distributors quality label solutions from a supplier they can trust. Lancer Label offers the gold standard customer experience, quality products and versatile printing capabilities all at a great value. We make selling labels easy! For more information and to place orders online, visit LancerLabel.com. For the latest news and labeling promotional offers, find Lancer Label on Facebook, LinkedIn, Twitter (@LancerLabel) and Google+.