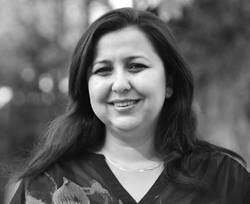 I am excited to be part of ground breaking NetSuite development projects allowing Tavano to be the leader in new vertical markets.
Miami, Florida (PRWEB) March 12, 2014
NetSuite Professional Services specialized firm, Tavano Team, has appointed Yaffa Rabkin former NetSuite employee and Accenture Management Consultant, as CEO. In this role, Yaffa Rabkin leads the company into new heights and will be responsible for overall operations and extending Tavano's presence in the NetSuite community.
"We are excited to have Yaffa join our team to support our growth and bring her vision to further expand our NetSuite solutions to our customers" said Tavano Team Founder Diego Isola. "Her solid track record of success and experience in NetSuite PS projects will help Tavano support its client portfolio growth both in number and client's size".
Previously, Yaffa Rabkin worked 6 years directly at NetSuite in the Professional Services practice where she gained a tremendous amount of experience in the platform. Yaffa Rabkin's consistent and passionate adherence to accepted industry best practices coupled with her innate ability to build strong business relationships took her to have leading roles on large and complex projects spanning multiple countries and languages. Her NetSuite experience also took her to consult with the Accenture NetSuite practice where she helped grow both onshore and offshore Accenture NetSuite teams.
Leveraging over 15 years of ERP experience, Yaffa Rabkin has taken on the role for the past several years to guide a number of NetSuite Solution Providers to mature their Professional Services Practices by implementing a delivery methodology and a mentorship program resulting in an increased quality of delivery.
"Over the past several years I have watched Tavano grow from an eccentric group of SuiteCommerce developers into a great professional team of industry experts. I am excited to be part of ground breaking NetSuite development projects allowing Tavano to be the leader in new vertical markets," said Yaffa Rabkin.
About Tavano Team:
Tavano Team, a registered SuiteCloud Developer Network (SDN) member and one of the first agencies to be authorized for SuiteCommerce Advance (SCA) continues to be a leader in Design and Function for NetSuite eCommerce markets.
Over the years, Tavano has leveraged Automation and Integration Tools coupled with Web Application Tools to creatively expand and meet complex client requirements. Tavano's creative and complex technical solutions have been developed for and in use by clients in various verticals from Warehouse and Distribution to Manufacturing to Software verticals with solutions ranging from front-end NetSuite eCommerce to back-end NetSuite CRM and ERP.