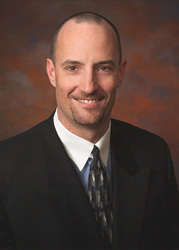 The number one issue we consistently see with our clients and others in the industry is the great difficulty they have in accessing capital for their discretionary funds
Portland, Oregon (PRWEB) March 12, 2014
Fairway America, LLC ("Fairway") announced today that it intends to make, manage, and operate investments in the small balance real estate asset space. For this small balance niche, Fairway will consider both debt and equity investments in other real estate asset based 506 Regulation D funds, including mortgage pools, real estate funds, fix and flip funds, discounted note acquisition funds, tax lien certificate funds, and/or other funds whose investment strategy and assets are fundamentally real estate oriented. This approach will leverage Fairway's relationships with clients and sources from around the country created through its growing fund advisory and consulting practice.
"The number one issue we consistently see with our clients and others in the industry is the great difficulty they have in accessing capital for their discretionary funds", said Matt Burk, founder and CEO of Fairway and Chief Investment Officer. "They may have had success raising capital one-deal-at-a-time but doing it in a pooled format is a completely different ballgame. The economic dynamics of large institutional investors are not well suited to this space and this makes it very challenging for many small balance fund managers to raise sufficient capital to grow their funds."
The strategy is to leverage Fairway's extensive experience and track record in having operated multiple funds of its own as well as consulted, advised and/or administered on dozens of others on behalf of its clients. Fairway will obtain deal flow from all over the United States from a variety of fund managers pursuing real estate investment strategies in a wide range of target markets. "The more we saw what was happening in the space, the more we realized how much sense it made for the marketplace as well as for us", said Burk. "We see a real need in the small balance arena, and we are uniquely positioned to fulfill that need given our expertise in the space, our access to deal flow, and our ability to underwrite and manage the risk effectively."
In Burk's opinion, success in this market segment micro-niche will require very specific knowledge and expertise that many investors do not possess, which partly explains the difficulty in raising capital for many small balance fund managers. "There are so many factors that go into what makes any given fund investment successful or not that it is very hard for the average investor to truly understand the risks, great or small, they are taking for the return they are getting. Our decades of involvement in the small balance space gives us a unique perspective that can greatly assist fund managers in terms of providing them with the right kind of capital and helping position their funds for growth and success."
About Fairway America
Fairway America, LLC is a long-time real estate lender, fund manager and boutique real estate finance advisory firm providing strategic business planning services nationwide to select private money lenders and real estate operators around the structure, architecture, capital raising and administration of proprietary 506 Reg D funds. This is not a solicitation.