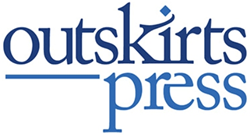 Outskirts Press, the fastest-growing full-service self-publishing and book marketing company today announced its top ten titles for the year 2013.
Denver, CO (PRWEB) March 11, 2014
Alphabetically, its ten best performing self-published books for 2013 were:
Critter Golf: The Adventures at Owl's Nest by Randy Cochran
Critter Golf II: Chaos at Owl's Nest by Randy Cochran
Deconverted by Seth Andrews
Going Green Using Diatomaceous Earth How-To Tips by Tui Rose RN
The Last Buffalo by Ed Kienzle
Our American Journey by Daniel Blegen
The Rag Doll by Laura Sullivan
The Strength of Male Tears by Richard P. Campbell
T-Bone the Flying Horse by Janice Virant
166 Days by Jennifer Clark
All these books, and other Outskirts Press titles, are available from all major online retailers like Amazon, Barnes & Noble, Powells, Books A Million, and others, plus conveniently from the Outskirts Press Direct bookstore at http://outskirtspress.com/bookstore for discounts ranging from 10%-55%.
About Outskirts Press, Inc.
Outskirts Press offers high-quality, full-service self-publishing and book marketing services for writers and professionals who are seeking a cost-effective, fast, and flexible way to publish and distribute their books worldwide while retaining 100% of their rights, 100% of their profits, and 100% of the creative control. http://www.outskirtspress.com.
###
Outskirts Press, Inc., 10940 S. Parker Rd - 515, Parker, Colorado 80134
http://outskirtspress.com 1-888-OP-BOOKS