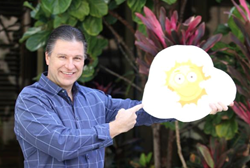 Sarasota, Fla. (PRWEB) March 12, 2014
Dental Care Alliance is pleased and honored to announce that the Tampa Bay Business Journal has named their CEO and Chief Financial Officer, David Nichols as 2014 CFO of the Year. Nichols was chosen from among 40 nominees for the prestigious honor. He was also the recipient in the category of large private company category.
Nichols has served as DCA's Chief Financial Officer since February 1997. He has more than 16 years experience in the health care field and is a Certified Public Accountant and Certified Management Accountant. Prior to joining DCA, he served as CFO and Managing Director for the U.S. Operations of Biodynamics International, a publicly traded company in the biotechnology sector.
While accepting the TBBJ Award presented at a banquet in late February, Nichols recounted the story of how he found his current position with DCA. Before the advent of internet job postings, he was perusing the 'help wanted' ads in the newspaper - a fitting connection for the Tampa Bay Business Journal award!
DCA is an affiliation of more than 150 general and specialty dental practices across Florida, Georgia, Virginia, Maryland, Indiana, Illinois, Michigan, and Pennsylvania. DCA provides its affiliate dental offices with a full range of administrative support, allowing them to focus on providing the highest quality care and satisfaction for their patients.
DCA was formed in 1991 and is headquartered in Sarasota, Florida. Its affiliate dental offices share a passion for their communities and a commitment to give back to those they serve. Through efforts such as working with their communities to provide complimentary dental care to children and offering dental education at local events, DCA affiliated offices are bringing winning smiles to their patients every day.
Media Enquiries:
Shawn Wherry
VP of Marketing
941 955 3150
Attached- Dave Nichols photo