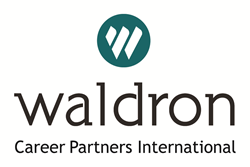 Seattle, WA (PRWEB) March 11, 2014
Waldron, the Seattle-based talent management office of Career Partners International, released the first installment of its interview series with CEOs, Executive Directors, and other leaders regarding management and talent issues facing their sectors.
To better understand the non-profit industry from the employer's perspective, Waldron conducted interviews with leaders of community foundations across the country to uncover their thoughts on the sector and its talent. From salaries, staff motivations, and visibility strategies, prominent foundation leaders opened up about a plethora of topics to Ed Rogan, Vice-President of Waldron and the interviewer for this series.
The interview results highlight a number of talent struggles that community foundations around the country are facing, primarily the retention of development staff. Interestingly, the interviews also indicated commonalities in the ways that community foundations engage and retain talent, including the practices of offering additional non-monetary benefits and providing development and education opportunities. The CEOs and Executive Directors interviewed also offered tips and suggestions for job seekers looking to enter the non-profit sector.
Rogan, an experienced leader in executive searches for the nonprofit and public sectors, believes the interviews are a great way to generate conversation around what community foundations require, and how those needs can be met. He shared, "The interview process was very enriching. Despite being from different regions, the foundation leaders were all facing similar talent struggles and everyone had innovative ways to approach those challenges."
Organizations interviewed include Community Foundation of Collier County, Community Foundation of the Ozarks, Idaho Community Foundation, Kansas Association of Community Foundations, Toledo Community Foundation, and Waco Community Foundation.
Waldron plans to continue the successful interview series with a look at additional industries in the future.
To download the Community Foundation Interviews, visit Waldron's Knowledge Center at http://www.waldronhr.com/index.php/social-enterprises/knowledge-center.
About Waldron
Founded in 1982, Waldron (http://www.waldronhr.com) is the consulting partner strategic leaders choose to help attract, engage, and inspire effective leaders. Waldron provides a unique combination of executive search, leadership development and career transition services across sectors and industries. Our passion is helping people and organizations realize their full potential and increase their impact. Waldron is proud to be a Certified B Corporation™ and the Seattle office of Career Partners International.
About Career Partners International
Established in 1987, Career Partners International is one of the world's largest and most successful global providers of talent management solutions. Organizations of all sizes and industries turn to Career Partners International to successfully assess, engage, develop and transition talent using the expertise of over 1600 highly experienced professionals in the areas of assessment, executive coaching, leader development and outplacement. With more than 220 offices in over 45 countries around the world, Career Partners International assures that its clients have local experts with global reach in talent development, career management, executive coaching, outplacement and career transition services. Additional information can be found by visiting http://www.cpiworld.com.