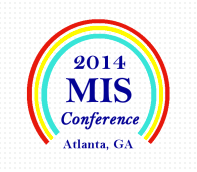 "We have worked to address some of the most prominent questions facing parents when it comes to infant sleep patterns, routines, and safety." - Kathleen Kendall-Tackett
Amarillo, TX (PRWEB) March 17, 2014
Praeclarus Press presents the Maternal-Infant Safety Conference focusing on new findings in the fields of maternal and infant safety during labor, birth, and postpartum, and the process of metabolic adaptation as the newborn transitions from womb to world. Paying close attention to a number of current trends designed to promote safety for mothers and infants, speakers will focus on the role of perinatal professionals during labor, maternal mortality, safety considerations in skin-to-skin contact, and safe infant sleep. This conference was designed for experienced perinatal professionals such as nurses, childbirth educators, lactation consultants, doulas, and midwives.
Our two-day conference welcomes renowned experts Suzanne Colson, Kathleen Kendall-Tackett, Christine Morton, Debra Pascali-Bonaro, and Salle Webber. In addition to the full conference agenda, attendees also have the option of registering for a one day pre-conference master class on the topic of Biological Nurturing, with Suzanne Colson.
Register before April 11, 2014 using code "Praeclarus" to take advantage of early bird pricing for either the pre-conference, the conference or the full three day event. Discounts are also available for professional teams of five or more people. The Maternal-Infant Safety Conference will offer all attendees the chance to network with other professionals and meet new professionals from all fields of perinatal work. Continuing education units will be submitted for approval through applicable application processes.
For more information, and to register please visit Praeclarus Press.
Praeclarus Press is a small press specializing in women's health, founded by health psychologist, Kathleen Kendall-Tackett, Ph.D. Praeclarus features books, e-books, webinars, white papers, and art, and publishes work on all aspects of women's health. It is based in Amarillo, Texas.