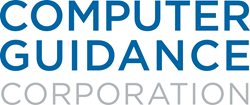 "With the increased demand for our solution and record-breaking ERP implementations in 2013, I am exceptionally confident that we are poised for continued success in 2014."
Scottsdale, Arizona (PRWEB) March 12, 2014
Computer Guidance Corporation - part of the Explorer Software Group of companies, the leading developer of financial and project management software solutions for architecture, engineering and construction companies, today announced that Ivey Mechanical Company has selected to upgrade to Computer Guidance's latest enterprise resource planning solution (ERP), eCMS v.4.0, to manage its specialty construction business operations.
As a full-service mechanical contracting firm, Ivey Mechanical Company is organized around its construction, fabrication, and service groups with an annual volume in excess of $150 million. The specialty contractor with over 800 employees will leverage Computer Guidance's core financial management, job costing, order processing, purchasing, payroll, time and material billing, equipment accounting, and service management applications supported by a variety of productivity tools including enterprise content management, business intelligence and analytics, and custom-built applications.
"Ivey Mechanical Company decided to upgrade to eCMS v.4.0 due to the long-term relationship with Computer Guidance and the application portfolio that the new release offers." said Luther Burrell, Vice President of Technology, Ivey Mechanical Company. "We very much look forward to the new business intelligence and analytics capabilities with v.4.0, specially the executive and discipline-based dashboards and reports."
"Our latest ERP release, eCMS v.4.0, has proven to be a great success with our distinguished business intelligence and analytics dashboards and reports capability and our comprehensive enterprise content management solution suite." said Mike Bihlmeier, President, Computer Guidance Corporation. "With the increased demand for our solution and record-breaking ERP implementations in 2013, I am exceptionally confident that we are poised for continued success in 2014."
View a brief video at http://www.computerguidance.com/info to learn more about the capabilities of Computer Guidance's Construction ERP software supported by the industry's most advanced business intelligence and analytics application.