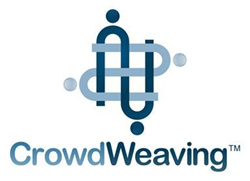 Red Bank, NJ (PRWEB) March 12, 2014
KL Communications, an innovative market research agency, announces the launch of its long awaited online community platform.
With this launch, KL Communications has created a new standard in online community platforms. The company's unique co-creation solution, CrowdWeaving™, is fully integrated into the platform, to guide members seamlessly from ideation challenges into communities for additional collaboration.
A native mobile app has been integrated, extending the reach of the communities to capture real-time insights. The apps allow access to personal device functionality, creating an experience where participation is a natural extension of everyday phone or tablet use; providing access to location-triggered surveys and audio capture.
Additional features include user blogs, social media engagement, auto-notifications to the member's device, and status badges to provide an interactive experience for members.
Functionality for the client side of the platform has been enhanced with this launch as well. The most notable change for clients is the addition of a real-time data dashboard which provides a customizable community configuration experience designed to fit every need.
The launch brings great excitement and opportunity to the team at KL Communications. When asked about this new platform launch, CEO Kevin Lonnie stated, "At KL Communications, we consider ourselves a pioneer in online market research communities. Lonnie continues, "With this new release, we will debut our most robust platform yet, and we could not be more excited."
KL Communications connects brands and consumers by empowering them to create together using their suite of collaborative tools. For more information about KL Communications and this launch, visit http://www.klcommunications.com/new-community-platform/.
More about KL Communications:
KL Communications, Inc. is a collaborative research agency specializing in co-creation via online communities and CrowdWeaving™. Our suite of collaborative tools empowers consumers and brands to create together, providing your brand and customers with shared experiences that provide inspiration and drive innovation. KLC delivers powerful customer inspiration, and that leads to better decisions.