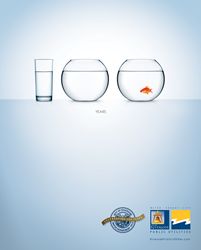 Riverside, Calif. (PRWEB) March 13, 2014
In a landmark night at the 2014 Inland Empire American Advertising Awards, held March 7 at the Mission Inn, Riverside Public Utilities (RPU) received 11 separate honors including: five Bronze Awards, one Silver Award, five Gold Awards, and the competition's top honor of Best in Show.
"I simply could not be more proud of RPU's Marketing team," said RPU Assistant General Manager for Customer Relations/Marketing Michael Bacich. "We are not an advertising agency, but we just showed that the quality of work our team creates stands up to some of the largest and best agencies in the Inland Empire."
Conducted annually by the American Advertising Federation (the oldest national advertising trade association representing 50,000 professionals in the advertising industry), the Inland Empire American Advertising Awards are the first of a three-tier, national competition that recognizes creative excellence of all forms of advertising.
RPU received the competition's top award for the first time for its "100 Years of Water" billboard, which also received a Gold Award, another first for RPU. Additional Gold Award honors were given to RPU for their: 100 Years of Water Postcard Book, 100 Years of Water Poster, 100 Years of Water Print Ad, and 100 Years of Water Social Media Campaign.
RPU received a Silver Award for its "Power Partners" print advertisement and Bronze Awards for its 2013 Financial Report, Green Riverside Earth Day Ad, 100 Years of Water digital campaign, and 100 Years of Water video. "It's great to win awards, but what makes this truly special is knowing that we are effectively communicating with our customers and making a positive impact on the community," added Bacich.
All of RPU's Gold Award winning entries from this year's Inland Empire competition will now be forwarded to the second-tier awards level where they'll compete against other winners in one of 15 district competitions. District winners are then forwarded to the third and final tier for consideration in the national American Advertising Awards competition.
For additional information about Riverside Public Utilities follow us on Facebook and on Twitter @RPUNews.