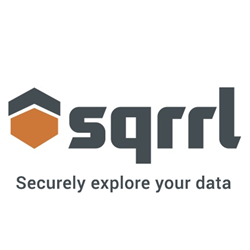 We have experienced strong traction in the market and as a result we have added new members to the management team, who will help us scale the company further
Cambridge, MA (PRWEB) March 14, 2014
Sqrrl, the company that develops secure NoSQL database software to power Big Data applications, has added three key members to its leadership team: Luis Maldonado, Vice President of Products; Brien Wheeler, Vice President of Engineering; and Misha Zelikov, Chief Architect. These new hires shore up Sqrrl's leadership team and position the company for significant growth in 2014.
"We have experienced strong traction in the market and as a result we have added new members to the management team, who will help us scale the company further," said Mark Terenzoni, CEO of Sqrrl. "We are very excited to welcome these talented new members to the Sqrrl team."
Luis Maldonado, Sqrrl's new VP of Products, joins Sqrrl from HP where he led the Vertica product management organization. Luis has over 20 years of experience in the software infrastructure space in which he's held product leadership positions for companies such as Akamai, Progress Software and DataSynapse (now TIBCO). As VP of Products, Luis will lead Sqrrl's product strategy, management and marketing efforts.
Sqrrl's new VP of Engineering, Brien Wheeler, brings 20 years of experience creating commercial software as well as building and leading teams within numerous startups, including Raptor Systems, Authentica, Liquid Machines, and Currensee. Brien combines a hands-on awareness of technology with a strong business sensibility to help connect Engineering to the rest of the company and to its customers.
Misha Zelikov, Sqrrl's new Chief Architect, has over 18 years of software architecture experience, having led teams at Data Gravity, Dell (EqualLogic), and EMC. Misha's role at Sqrrl will be to work alongside the products and engineering teams to improve the cohesion and performance across all elements of the Sqrrl product, as well as to lead new feature design.
About Sqrrl
Headquartered in Cambridge, MA, Sqrrl's engineering team has worked with some of the largest, most complex and most sensitive data sets in the world for the last decade. Today, Sqrrl Enterprise is the world's most secure, scalable, and flexible NoSQL database for real-time Big Data applications. It is the only NoSQL solution that possesses fine-grained security controls, scales elastically to tens of petabytes of data, and supports a diverse set of search and query capabilities, including graph, aggregates, and full-text search. Sqrrl's understanding of security and Big Data technologies enables organizations to securely unlock the potential of Big Data. Learn more at http://www.sqrrl.com.