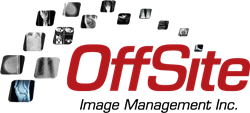 Our solutions eliminate accessibility problems between hospitals and physicians for sharing patient data. It also means hospitals are closer to allowing patients to be more mobile with their own data. - Lasha Dalakishvili, President, Offsite Image Mgt.
Atchison, KS (PRWEB) March 14, 2014
Like many rural hospitals, the team at Atchison Hospital, Kansas, knows there's a lot to lose if problems with existing overburdened patient data systems aren't solved – such as the loss of reimbursements from Meaningful Use standards, loss of patients or staff to other facilities, and serious impacts on patient care. Instead, they're moving toward new PACS and virtual CD solutions to provide seamless access to patient images and the ability to share patient data with physicians anywhere, anytime, with help from Offsite Image Management.
Mary Ann Meudt, radiology director at Atchison Hospital, said their previous data archiving system was being pushed beyond its capabilities. "We were asking it do more than it was built to do, such as send images and manage things it was never meant to manage. It was never intended as a full blown PACS," she said.
"Many rural hospitals are either in need of an upgraded PACS system, and have complaints about accessibility problems with their current system," says Lasha Dalakishvili, president of Offsite Image Management.
"Our solutions eliminate accessibility problems between hospitals and physicians in terms of sharing patient data. It also means hospitals are closer to allowing patients to be more mobile with their own data. This is part of the necessary and critical foundations for enabling hospitals to meet Meaningful Use."
Offsite's PACS solution for Atchison Hospital means patient data is stored and transferred using DICOM, so that all data formats and types can be utilized effectively across a digital platform -- but without the tremendous expense. The biggest benefit Meudt sees with adopting OffSite's PACS is the value of its automated processes, which will take away the human error factor. Integrating all of Atchison Hospital's electronic medical records is the next step, she said, which means all of their systems will be "talking to each other."
Other PACS vendors Meudt and her team looked into were not only pricey, they didn't come with guaranteed upgrades or support. The difference they see with OffSite is that the price value is straightforward and the support has already proven to be exceptional.
"The capital expense for other PACS was astronomical," Meudt said. "Many of the other cloud-based systems had a hefty up-front cost, and we're happy with the situation we've now. The cost-benefit ratio is good. You can spend hundreds of thousands of dollars on a PACS and have the best thing on the market, but if it's not supported, it does you absolutely no good.
"We're still in transition," said Meudt, who expects the final migration of their data to OffSite to be completed soon. "OffSite's team is handling the migration and all the details of information coming out of the previous system, but we're really looking forward to the impact this is going to have on our staff and our patients."
Atchison Hospital is also in the beginning phases of implementing Offsite's Virtual CD solution alongside PACS, which means their radiology department will no longer have to go through the time-consuming and inefficient process of burning CDs for physicians and patients. With Virtual CD, images are stored in Offsite's cloud, and a secure URL means selected users can login and view or share data with anyone, anytime. There are no concerns about CDs getting into the wrong hands or lost, and problems with physicians being able to open and view the CDs can also be eliminated.
Working with Offsite for these solutions was a natural fit for Atchison Hospital. At the start of the process, radiology staff members were familiar with OffSite founder Lasha Dalakishvilli, who worked in radiology industry in the region for many years. They recognized OffSite's solutions as some of the top in the hospital data archiving industry.
Meudt said that while they're still in the trial phase with Virtual CD, the initial process has been successful with providers. "I believe this is a very exciting opportunity with great potential. The continuous support from Offsite's team has made a huge impact and we've appreciated is how innovative they are," she said.
"Nothing stops them. When they run into an issue, I've never heard them say 'we can't do that'. There are a lot of good products out there, but once you own the product, the support behind it is the most significant piece moving forward," adds Meudt.
Statewide, more hospitals are expected to utilize similar solutions with Offsite's recent launch of the Kansas Health Image Exchange, a simple, non-subscription based solution for hospitals to access DICOM data for patient images. The Kansas Health Image Exchange is a federated image exchange built to remove barriers toward accessing and sharing patient data, and to ensure continuity of care across rural healthcare information through a sustainable solution. Called Kansas's first "Health Image Exchange," providers are learning more at http://www.kansas-hie.com.
For critical technology, more rural hospitals are turning to OffSite Image Management, Inc., for their radiological data storage and data sharing needs. With 58 million images archived, Offsite is a national leader in vendor neutral image archiving, DICOM and Virtual CD solutions. Learn more at http://www.offsiteimagemgt.com or call 866-381-2200.
Atchison Hospital has been serving the Atchison, Kan., region since 1912 and opened a new, state-of-the-art Hospital in early 2010. The new facility allows all departments to be in close proximity, increasing efficiency that is entirely patient focused and offers 25 private patient rooms. The Emergency Department has nearly doubled in capacity and a new four-bed Intensive Care Unit (ICU) is located in the center of the Acute Care area. New surgical suites were built to accommodate video and fiber-optic technology to perform minimally invasive surgery as Atchison Hospital continues to provide top-quality care competitive with facilities that serve larger, urban areas. Learn more at: http://www.atchisonhospital.org.