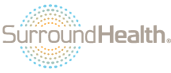 Patient engagement is much more than patient-centered communication at office visits. Attendees will have the chance to hear firsthand the needs of providers—and patients. - Susan Collins, MS, RD, CHES, community leader of SurroundHealth
Clark, NJ (PRWEB) March 12, 2014
SurroundHealth, an online learning community for healthcare extenders (non-MD professionals on the front lines of patient care), is kicking off its 2014 webinar lineup with an event focused on the intersection of e-patients—individuals empowered by technology to be actively involved in their health—and providers. To stay ahead of the curve, healthcare extenders will learn about the benefits of online activity, the impact it has on self-management skills, and the importance of self-guided learning. In addition, the webinar panel will discuss tools useful for engaging with the emerging e-patient, such as social media platforms and health information technology.
Healthcare professionals of all disciplines are invited to register for this webinar, "The intersection of e-patients and providers— Where's the sweet spot?," taking place March 19 at 1 p.m. Eastern time. The webinar is sponsored by SurroundHealth's parent company, HealthEd, which focuses on providing solutions for patient engagement.
On the heels of a December webinar that covered using social media as a patient-engagement tool, this month's event will provide further insights on this timely topic but through the lens of diabetes. The panel will feature three professionals representing different areas of the diabetes community (as both providers and patients):

Hope Warshaw, MMSC, RD, CDE, BC-ADM, owner, Hope Warshaw Associates, LLC
Deborah Greenwood, PhD-C, Med, RN, BC-ADM, CDE, FAADE, diabetes clinical nurse specialist and 2014 president-elect of the American Association of Diabetes Educators
Cherise Shockley, founder and CEO, Diabetes Community Advocacy Foundation
SurroundHealth strives to provide members with the tools and resources they need to give their patients and clients the best possible care. Attendees will:

Hear firsthand about the benefits e-patients experience from connecting with peers online for support
See examples of different tools healthcare extenders can use for patient engagement
Learn how to use these tools and other approaches to foster improved health outcomes
To reserve your seat, visit http://surroundhealth.net/r/Sweetspot.aspx#utm_source=prweb&utm_medium=PR&utm_term=CTA&utm_content=copy&utm_campaign=2014_sweetspot. All attendees will receive a certificate of completion, and eligible individuals can receive one continuing education unit (preapproved for RD and CHES). The webinar will be archived and can be accessed on SurroundHealth after the event.
"Patient engagement is much more than patient-centered communication at office visits. Attendees will have the chance to hear firsthand the needs of providers—and patients. While diabetes is the example, the insights can apply across the board to a range of chronic conditions," said Susan Collins, MS, RD, CHES, community leader of SurroundHealth.
About SurroundHealth
SurroundHealth is an online learning community for health extenders, health educators, and other professionals from diverse backgrounds. Our goal is to provide a venue for these professionals to stay informed and share the latest ideas, knowledge, news, and resources about education and learning approaches for health promotion and chronic disease management. The community is sponsored by HealthEd, the Patient Engagement Company.