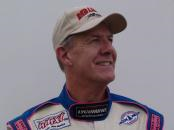 One of Jon's aircraft, Nemesis, is housed in the Smithsonian and has been described by the National Air & Space Museum as the 'most successful aircraft in air racing history'
Orange, CA (PRWEB) March 12, 2014
After flying professionally in the air racing circuit for more than 30 years, Jon Sharp has authorized former sponsor Coastal Enterprises to publish a series of two articles covering his air racing experiences and his 25-year career working at the secretive Lockheed Martin Skunk Works, where he held the title of Advanced Composites Engineer.
"One of Jon's aircraft, Nemesis, is housed in the Smithsonian and has been described by the National Air and Space Museum as 'the most successful aircraft in air racing history,'" says Brad Burnett, Sales & Marketing Associate at Coastal Enterprises and author of the articles. "Talking with Jon led to the creation of a factually-accurate summary of his air racing career, featuring the highs and lows of an incredibly dangerous sport."
The articles also examine Jon's life at one of the most top-secret businesses in the United States: Lockheed Martin Skunk Works. "Jon was also involved in some amazing projects at Lockheed, such as the RQ-3 Darkstar, which was a precursor to modern-day UAV's," explains Burnett. "Though many of the projects he was involved in are still classified, the article provides great insight into life at one of the world's most premier aerospace companies."
The articles are available for free distribution to interested parties, who can contact Brad Burnett at: hdu(at)precisionboard(dot)com and may be seen at:
Life at Skunk Works Through The Eyes of Jon Sharp
Races in The Sky: The Jon Sharp Story
Coastal Enterprises has been manufacturing Precision Board Plus high density urethane since 1973. Precision Board Plus HDU is used in the composites, aerospace, marine and signage industries for thermoforming, layup tooling, pattern making, signage, and prototype machining applications. Additional information can be seen at: http://www.precisionboard.com.