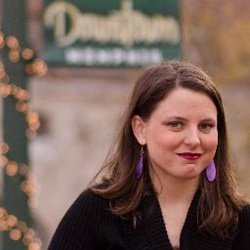 Our startup speaker lineup is second to none
Memphis, TN (PRWEB) March 12, 2014
The third Everywhere Else conference is headed back to Memphis on April 30-May 2. The conference will be held at 409 South Main Gallery in the city's historic arts district.
Last year's Everywhere Else Memphis conference was named one of Forbes' "Must Attend Conferences for Entrepreneurs."
Speakers headlining the national startup conference include:

Jim McKelvey--Co-founder at Square, General Partner at Cultivation Capital
Paul Singh--Founder at Disruption Corporations and Crystal Tech Fund, Partner at 500 Startups
Nicole Glaros--Managing Director, Techstars
These speakers along with 25+ nationally recognized startup experts offer conference goers unique access to their experience and knowledge. In addition to world class speakers, Startup Avenue is back with the first annual Startup Showdown. Startup Avenue will host 10 of the most promising startups in the country, allowing them a chance to showcase their products and services for attendees and investors. Alums of the Startup Avenue have gone on to raise $35 million in the last year alone.
The Startup Showdown will pit these companies in a pitch competition judged by investors and startup experts. The winner will walk away as the Heavyweight Startup Champion of Everywhere Else.
"The mission of the Everywhere Else series is to help entrepreneurs get the education, connections, and inspiration they need to succeed outside Silicon Valley," said Nick Tippmann, Cofounder/CEO of Nibletz Media, the company behind the conference. "We also look to invigorate the local startup community, which shouldn't be hard in an active city like Memphis."
Everywhere Else Tennessee will host 3 parties designed specifically to connect founders and creatives with our speakers and investors in a relaxed atmosphere. This year we will visit the historic Beale Street and Raiford's Disco.
Today, we're also announcing these speakers in addition to those previously announced:
Nait Jones--CEO/Founder of Aglocal
Josh Hix--Cofounder of Plated
Kevin Lavelle--CEO/Founder of Mizzen & Main
Tony Montleone--Manager at PERQ
Kevin Chick-Dockery--CEO/Founder of Yoddlem
More speakers and panels will be announced in the coming weeks.
EETN is made possible by our generous partners: Marston Group, Baker Donelson, Launch Tennessee, Centresource, Elevate, and Xtrant.
Tickets to the event are only $150 through the end of the month. They can be purchased at EverywhereElse.co
About Everywhere Else
The Everywhere Else conference series visits cities across the country, bringing together entrepreneurs, investors, and creatives from inside and outside Silicon Valley. The conference also shines a national spotlight on the local startup ecosystems of the host cities.
About Nibletz Media
As the voice of startups everywhere else, Nibletz Media highlights the best of the startup world outside Silicon Valley. Through the website and events, the company brings together founders all over the world and shares news and inspiration from the startup world.