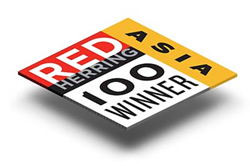 Morf Media Inc. is the global leader in 'Mobile Simulation Training for Enterprises'. Corporate America will be first to take advantage of 'Super-Human' skilled employees that can drive dramatic performance gains using Morf's new platform technology.
Palo Alto, CA (PRWEB) March 12, 2014
A random chance encounter at a restaurant between Robert Fong, the founder of Morf Media and Jean Claude Petter, previously CEO of a private Swiss bank, led to an investment that has since developed into global company with a new headquarters in California's Silicon Valley. Morf Media provides engaging training simulations for enterprises. The mobile platform creates simulations in immersive environments which engage employees by mimicking real-life situations to enable learning through practice. Research from Harvard and Deloitte has proven simulated training dramatically improved knowledge retention and performance.
With investment from Mr. Petter, Robert Fong was able to leverage his knowledge and create Patented products in Artificial Intelligence, Natural Language Processing, and 3D Physics from the University of New South Wales and the University of Technology Sydney to create Morf Dynamics, later acquired by Morf Media.
The technology and business model Mr.Fong produced compelled Axel Von Schubert, President of JP Capital Investments Ltd and a banking, tax and property development specialist to become the anchor investor for Morf Media. His expertise and contacts have since helped Morf Media gain prestigious clients including, Fairmont, Sofitel and Malaysia Airways, and its technology has earned it acclaim as the "Red Herring Top 100 award winner for innovation" and 2012 "European Accelerator Company" by PwC.
Worldwide, only 13% of employees are engaged at work according to the management performance research company Gallup. Morf Media aims to address this issue, Roy Hanif Head of the Morf Media team headquartered in Silicon Valley explains:
"The problem is very clear, employees at enterprises are forced to undertake continuous training during their busy jobs and most of the current training is very uninspiring, so they try to skip it or do the minimum amount to pass tests. That's why performance of companies is hampered and poor skills-retention and mistakes often cost companies millions of dollar as well as damage their brand value."
With its strong management team Morf Media aims to address this problem. "Our world-class line-up of thought leaders, which includes a top Stanford Professor and government advisor, leading Disney and Microsoft Executive and World leading Gurus, will combine efforts to launch a 21st century face for learning", stated Roy Hanif. Roy Hanif is currently leading the company set-up their operations in the Valley, Roy's a successful serial-entrepreneur with over 20 years track record gained from various tech start-ups in Silicon Valley.
Morf Media provides mobile, simulation training for enterprise. Compelling 2D/3D intuitive environment will improve employee engagement, thereby improving material retention rates and corporate return on training investment. Morf Media was named a "Red Herring Top 100 award winner for innovation" and 2012 "European Accelerator Company" by PwC. Located in San Francisco, California.
For more information please view the contacts below:
Contact: roy(at)morfmedia(dot)com
Webpage: http://www.morfmedia.com/
Headquartered in Sunnyvale, California. USA