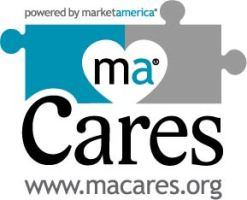 Greensboro, North Carolina (PRWEB) March 11, 2014
According to http://www.humanesociety.org/issues/pet_overpopulation/, about 2.7 million healthy, adoptable cats and dogs—about one every 11 seconds—are put down in U.S. shelters each year. Red Dog Farm Animal Rescue Network (RDF) is working to address this problem and has helped rescue and re-home over 1700 animals since its inception in 2006. Some of these animals need extra TLC to prepare them to find their forever homes, and that's where ma Cares is stepping in to assist.
On Friday, March 14 at 8:30 a.m. at Market America (located at 1302 Pleasant Ridge Rd. Greensboro, NC 27409), ma Cares will present a $2,500 check to Red Dog Farm Animal Rescue Network to cover veterinary costs for animals in their care who are sick or injured. The funds will be used to treat small animals such as dogs and cats and will be replenished each quarter through the end of 2014, for a total donation of $10,000.
Lauren Riehle, Executive Director of RDF, says, "We're so grateful to ma Cares because their support will allow us to seek treatment for sick or injured animals who might not otherwise be considered adoptable. They're literally helping us give these animals a second chance at life."
ma Cares invites the community to get involved too. Checks may be written to Red Dog Farm Animal Rescue Network with Red Dog Relief by ma Cares in the memo line, and mailed to 5836 Bur-Mill Club Rd. Greensboro, NC 27410.
"We hope you'll join us in supporting animals in need" says ma Cares President Brandi Quinn. "Together we can make sure these homeless animals don't get overlooked due to their illness or injuries."
To learn more about ma Cares and their initiatives, please visit http://www.macares.org.
Katie Taylor 336.478.4086 katiet(at)macares(dot)org
ABOUT MA CARES
ma Cares exists to celebrate and improve the quality of life for children, families, veterans and animals. It all began in the hearts of a few Market America employees more than a decade ago. They believed in the "power of people" and have been making a positive impact in the Piedmont Triad community since 1998. Desiring to have a greater impact and increase community participation, ma Cares established its 501c3 status in 2012. Since then we have been able to raise funds to support meaningful causes within our community, thanks to support from businesses and individuals.
For more information:
http://www.macares.org
###