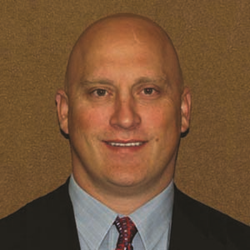 "This has truly changed our client's lives" "We trusted the people of Milwaukee county to judge the conduct of our client and the trucking company and we believe they got it right"
Columbus, OH (PRWEB) March 12, 2014
Wright & Schulte LLC, together with its co-counsel, Urban & Taylor S.C., are pleased to announce that a jury in Wisconsin has awarded $12.3 million to a dock lock repair man who was severely injured in a 2009 trucking accident at the Birds Eye Foods facility in Walworth County, Wisconsin. In a verdict, for this trucking accident lawsuit, rendered on February 27, 2014, a Milwaukee County Circuit Court jury found that negligence on the part of Frozen Food Express Industries, Inc. and its commercial truck driver contributed to the injuries suffered by the Plaintiff when he was crushed between a trailer and the loading dock he was inspecting at the Birds Eye plant. (Case No. 2009CV011068)
The Plaintiff was represented by Richard W. Schulte, founding partner of Wright & Schulte LLC, and Jay Urban, of Urban Taylor, S.C.
As detailed in the complaint, the Plaintiff in the case had been hired, through his employer, to service loading docks located at the Birds Eye facility. Upon arriving at the location on February 6, 2009, the Plaintiff noticed a truck and trailer owned by Frozen Food Express Industries and operated by its commercial truck driver at one of the docks where he was assigned to work. Upon inspection of the vehicle, the Plaintiff determined that the truck and trailer were not in use, and that there was no driver in the truck or in the vicinity of the vehicle.
According to the lawsuit, while the Plaintiff was inspecting the dock, the truck driver, without conducting a walk-around to inspect the area around the truck and trailer, or otherwise warning the Plaintiff, backed up to the dock, crushing the Plaintiff repeatedly between the trailer and the loading dock wall. As such, the Plaintiff sustained a severe crush injury to his pelvic and midsection, which caused him to undergo extensive medical treatment to repair his pelvis, urethra and intestines, including but not limited to hospitalization, rehabilitation, and other care. The lawsuit further asserted that, as a result of this accident, the Plaintiff will continue to suffer permanent injuries effecting his quality of daily life.
According to court documents, the jury found that Frozen Food Express Industries was negligent in the training of its commercial truck driver. The driver was also found to be negligent in the operation of his motor vehicle. The $12.3 million verdict rendered by the jury last month will be subject to a 30% reduction, due to a finding of comparative negligence on the part of the Plaintiff. The jury also awarded $3 million to the Plaintiff's wife, for Loss of Consortium.
"This has truly changed our client's lives. We trusted the people of Milwaukee county to judge the conduct of our client and the trucking company and we believe they got it right"
"Finally FFE is forced to accept responsibility for their actions" said Mr. Schulte.
About Wright & Schulte LLC
Wright & Schulte LLC, an experienced personal injury firm, is dedicated to the belief that America's legal system should work for the people. Every day, the attorneys of Wright & Schulte LLC stand up for the rights of people who have been injured or wronged and fight tirelessly to ensure that even the world's most powerful corporations take responsibility for their actions. If you're looking for a law firm that will guarantee the aggressive and personal representation you deserve, please do not hesitate to contact Wright & Schulte LLC today. Free case evaluations are available through yourohiolegalhelp.com or by calling 1-800-399-0795 or 937-222-7477.
Contact:
Wright & Schulte LLC
812 East National Road
Vandalia, Ohio 45377
1-800-399-0795
http://www.yourlegalhelp.com
http://www.yourohiolegalhelp.com