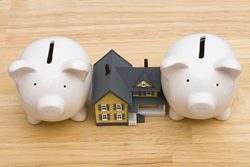 Long Beach, CA (PRWEB) March 15, 2014
Effective as of March 1st, 2014, Broadview Mortgage Long Beach offers current Home Equity Line of Credit (HELOC) guidelines to save buyers and owners money.
"Homebuyers and Homeowners are taking advantage of the comeback of piggyback home loan mortgage options in California. A second mortgage taken out at the same time as a first mortgage, either when refinancing or buying a new home, is called a piggyback loan," says Scott Schang, Branch Manager of Broadview Mortgage Long Beach.
Some credit unions and big banks offer a Home Equity Line Of Credit (HELOC) up to 80% CLTV (combined loan to value) or more, and the qualifying guidelines are very conservative adds Schang.
There are numerous opportunities and scenarios of a HELOC mortgage that is now available through mortgage bankers like Broadview Mortgage, as well as other eligible California brokers.
Allowing up to an 89.99% Combined Loan to Value (CLTV), HELOC loans can unlock previously unavailable money saving options for buyers and owners.