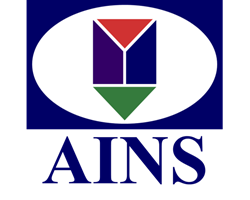 Gaithersburg, MD (PRWEB) March 12, 2014
AINS, Inc. is proud to announce that they now hold a Capability Maturity Model Integration Maturity Level 3 (CMMI ML3) Development rating. The CMMI ML3 appraisal demonstrates AINS' dedication to provide the best services, solutions and practices to their clients in compliance with industry standards.
AINS' Maturity Level 3 rating was earned using the Standard CMMI Appraisal Method for Process Improvement (SCAMPI) method for executing the appraisal. The appraisal was conducted by Tumu Satish Kumar, a CMMI Institute authorized Lead Appraiser with Concept Quality Assurance Labs.
AINS' CMMI ML3 rating supplements our existing ISO 9001:2008 Quality Management System Standard Certification. AINS' Quality Management System (QMS) is a system of operations, business groups, policies, processes and procedures, and their interactions that support and ensure the consistency of quality of the products and services supplied to our customers. AINS' QMS augments our CMMI-based processes to ensure that all projects utilize best practices, not just those involving software and systems engineering.
AINS' history with ISO and CMMI affirms our commitment to employ leading edge quality standards and industry best practices. AINS continues to optimize its processes, tools, training, and tailoring guidelines based on measures, lessons learned, and user improvement suggestions. These improvements help ensure that AINS will continue to provide outstanding products and services of increasing value to our customers.
To learn more about AINS, Inc. and their services and solutions visit their website.