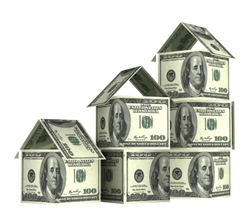 Long Beach, California (PRWEB) March 17, 2014
Broadview Mortgage Long Beach, Scott Schang, Branch Manager of Broadview Mortgage Long Beach states, "The CalSTRS 80/17, a home purchase loan, is available to teachers and employees of California public schools and community colleges."
CalSTRS 80/17 is the 17% silent second mortgage that allows eligible homebuyers to borrow 97% of the value of the home without paying mortgage insurance.
Many of these loans are maturing and quickly approaching the end of the 5 year market that signals the payment of the 2nd mortgage kicking in.
It is not at all uncommon for a CalSTRS 80/17 interest rate to be above 5%, and homeowners are willing to consolidate into a single loan at a lower interest rate and payment before interest rates rise too high.
Another option is available to homebuyers who are not below 80% loan to value after combining the adjusted balance on the 2nd with your first mortgage. A HELOC will allow you to refinance into a new conventional first mortgage up to 80% of the appraised value of your home, and put the remaining balance of your consolidation into a HELOC, adds Schang.