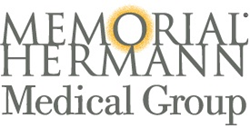 With this new test, physicians will be better equipped to identify patients more likely to benefit from biopsy, and potentially, from treatment for early prostate cancer. -- Dr. Kevin Slawin, Vanguard Urologic Institute at Memorial Hermann
Houston, Texas (PRWEB) March 12, 2014
A groundbreaking, simple, non-invasive blood test, recently introduced at the Vanguard Urologic Institute at Memorial Hermann Medical Group, may change the face of prostate cancer screening nationwide.
In February, The Vanguard Urologic Institute at Memorial Hermann and Northwestern Medicine® in Chicago became the first in the country to offer this new test.
The test, called the Prostate Health Index (phi), which was approved by the U.S. Food & Drug Administration (FDA) in June 2012, is an exciting, more precise diagnostic tool for prostate cancer.
According to Dr. Kevin Slawin, who performed some of the key research that led to the development of the phi test, "This new test will allow for more accurate readings resulting in a reduction of false positives that have long been associated with the use of the standard Prostate Specific Antigen (PSA) blood test. An increased PSA level cannot differentiate between benign prostatic enlargement and prostate cancer. The phi test greatly increases the specificity of prostate cancer testing and reduces unnecessary invasive testing by 31 percent."
The phi test combines three different PSA-based markers: the PSA, the free PSA, and a novel, clipped form of the precursor to PSA, called "-2 pro-PSA (p2PSA)." This precursor form of PSA – which is more elevated in prostate cancer patients and more accurately identifies the disease – was jointly discovered by Dr. Slawin, founder and Director of the Vanguard Urologic Institute at Memorial Hermann and Director of Urology at Memorial Hermann-Texas Medical Center, and researchers at Beckman Coulter (1). Baylor College of Medicine, where Dr. Slawin was a professor and director of the Baylor Prostate Center at the time, licensed the technology exclusively to Beckman Coulter (2), which developed the new screening test.
"The phi test – the first new FDA-approved screening blood test for prostate cancer in more than ten years – builds on decades of research on the biology of prostate cancer and the PSA molecule to develop a more accurate, dependable screening tool that can identify patients whose lives are at stake and would benefit from treatment, while reducing inaccurate readings for healthy men," said Dr. Slawin. "With this new test, physicians will be better equipped to identify patients more likely to benefit from biopsy, and potentially, from treatment for early prostate cancer."
In 2012, the United States Preventive Services Task Force's (USPSTF) issued a recommendation against the use of the PSA blood test to screen healthy men for prostate cancer. The USPSTF based its decision on the fact that as many as 50 percent of screened patients with an elevated PSA level will have a false-positive reading, leading them to undergo unnecessary biopsies. Despite extensive efforts, no additional, improved screening blood test for prostate cancer had received FDA approval, until now.
Dr. Slawin adds, "The FDA approval of the phi, and now its national availability, may have reopened the door on effective screening and offers hope to patients who may need treatment for a disease they otherwise wouldn't have known they had. Nationwide access to this test represents the culmination of years of hard work by leading researchers from around the world and is a significant step forward in the field of prostate cancer screening; it has the potential to help rebalance the scales in favor of screening, preventing us from losing the considerable ground we've gained since PSA was first introduced."
(1) Mikolajczyk SD, Millar LS, Wang TJ, Rittenhouse HG, Marks LS, Song W, Wheeler TM, and Slawin KM. A precursor form of prostate-specific antigen is more highly elevated in prostate cancer compared with benign transition zone prostate tissue. Cancer Res 2000;60:756-9.
(2) U.S. Patent Number: 6,423,503. "Forms of Free Prostate-Specific Antigen (PSA) and their association with prostate tissues from prostate peripheral zone and transition zone". Inventors: Mikolajczyk SD, Wang TJ, Rittenhouse HG, Wolfert RL, Slawin KM, Issued: July 23, 2002, Assignee: Baylor College of Medicine.
About Memorial Hermann Medical Group
An affiliate of Memorial Hermann Health System, one of the most respected health systems in the nation, Memorial Hermann Medical Group was established in 2006, bringing together many of Houston's leading physicians under one umbrella organization. The individual and group practices that comprise Memorial Hermann Medical Group represent primary care physicians and specialists who share a common vision – to provide the highest level of quality care to their patients. Memorial Hermann Medical Group provides members with business services such as billing, collections, insurance reimbursement contracts, medical records maintenance and information technology, allowing physicians to spend more time providing exceptional patient care. The Group is governed by a physician board. Learn more about Memorial Hermann Medical Group.