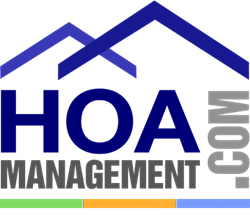 (PRWEB) March 12, 2014
HOA Management (.com) is proud to announce a new advertising partnership with The Falcon Group. The Falcon Group has a team of highly-skilled professionals, offers comprehensive civil, structural & MEP engineering as well as architectural and energy consulting services to multi-family residential, commercial and educational facilities.
The Falcon Group has partnered with HOA Management (.com) to advertise their services to community associations and property management companies regionally that are actively searching for architectural services. As a result of the new partnership, The Falcon Group will appear on the HOA Management (.com) vendor directory. To learn more about The Falcon Group, visitors to the directory can view their profile page on HOA Management (.com). This page allows users to contact The Falcon Group in a number of ways. These include a direct hyperlink to their website, a current phone number, and an email contact form.
The Falcon Groups' depth of capability with existing multi-family and single-family developments provides them with a wealth of insight, and foresight, regarding potential construction problems and deficiencies. The Falcon Group is well equipped to support Community Associations at every phase of the transition. They evaluate virtually every facet of this crucial process, including building plan review and analysis, resident surveys, detailed interior and exterior inspections, and more. Each Reserve Funding Analysis The Falcon group performs is a customized study, prepared in coordination with their Reserve Specialist and client.They have many licensed Reserve Specialists on staff through CAI. The CAI's Reserve Specialist designation is awarded to experienced, qualified professionals who help condominium, cooperative and homeowner associations plan for the long-term repair and replacement of major components.
HOA Management (.com) is a leading HOA property management directory that uses targeted marketing strategies to reach out to community associations and offer them free access to its online directory. Association residents and board members are able to connect with professional management companies and service providers in their local area by searching on the HOA Management (.com) directory. To learn more about HOA Management (.com), visit http://www.hoamanagement.com or email sales(at)hoamanagement(dot)com.
###