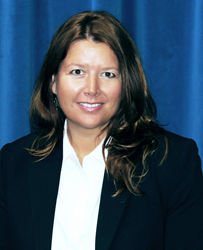 Irvine, CA (PRWEB) March 12, 2014
"There is a real need in the marketplace to cut through the noise and shift the focus to helping plan sponsors and their employees reach their retirement goals through well managed asset allocation – not through chasing yesterday's returns," according to Michel. "The IFA strategy is well defined and compelling – getting the story to plan sponsors will be transformational in the marketplace," she added.
The announcement comes as IFA celebrates 15 years of success as a Registered Investment Advisor (RIA). IFA has secured a national foothold, with about 1,900 clients throughout the U.S., a rapidly growing retirement practice with plans located throughout the country, and $2.2 billion in assets under management as of December 31, 2013.
"In 1999, we set out to provide each of our clients a personalized investment experience built on fiduciary best practices, seeking to bring a level of education and transparency that would enhance investment success, retirement readiness and client satisfaction," said IFA founder and president, Mark T. Hebner. "I can't think of a better way to celebrate our 15th anniversary than to carry that message to retirement plan participants throughout the country – and Kelly will play a big part in helping us reach them." Hebner concluded.
Index Fund Advisors, Inc. (IFA) is a fee-only registered investment adviser with the Securities and Exchange Commission. IFA was founded in 1999 to provide its clients risk-appropriate investing strategies with a fiduciary standard of care. IFA's investment advice and portfolio implementation are appropriate for individuals, retirement plans (defined-benefit and defined contribution, including 401(k), 403(b), 457 and 401(a), trusts, endowments, foundations, and other accounts.
For qualified retirement plans, IFA is an ERISA-defined 3(38) investment manager. IFA builds and manages risk-appropriate asset allocation models, Model Portfolios (in certain cases Target Date Portfolios) and Qualified Default Investment Alternative (QDIA). IFA also provides education and process support for employee education, service provider management and plan governance. To learn more, visit ifa.com or ifa401k.com.