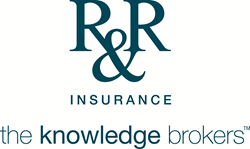 Milwaukee, Wisconsin (PRWEB) March 13, 2014
Milwaukee-area middle school and high school science teachers are taking a stand against the upsurge in serious laboratory incidents that have occurred in recent years due to experiments using highly explosive materials. In one recent New York Times story, "8 Violations for School in Wake of Lab Fire," investigators cited dangerous chemicals stored unsafely and lacking safety practices within the school. In partnership with R&R Insurance based in Waukesha, science and chemistry teachers such as Amanda Gilman of Menomonee Falls High School have recognized the need for additional resources to help keep students safe.
Amanda along with school risk management experts from R&R Insurance have created a toolkit that will help educate other teachers and faculty on safety regulations and practices in schools, classrooms and laboratories. The toolkit contains chemical storage and utilization checklists, disposal tips, a guide to hazardous experimentation and avoiding accidents, video & on-demand webinar trainings and risk management resources and tools. The toolkit is free for all educators and administrators and is now available for download.
"As teachers, we have a duty of care, which means taking responsibility for making sure our students know how to keep themselves safe," said Amanda Gilman, Chemistry Teacher at Menomonee Falls High School. "Even when we are not conducting an experiment, I need to be aware of the chemicals in the classroom and educate our students about the hazards."
The unfortunate reality is when a serious laboratory incident occurs, it is found that dangerous chemicals were stored unsafely and safety equipment violations were present. Amanda is one representative of a safety committee made up of Milwaukee-area teachers committed to safe practices in their classrooms, as well as providing educational resources to districts throughout Wisconsin. The committee works closely with liability and risk management experts to ensure all national and state regulations are followed.
"The procedures and safety measures that take place in the Menomonee Falls classroom have been recognized as some of the best safety precautions used in schools today," said Paul Lessila, Account Executive with R&R Insurance. "Amanda's unique inventory control methods help keep students and faculty safe."
For more information about school laboratory incidents, safety regulations and download instructions for the free educator's toolkit, visit http://www.myknowledgebroker.com/labkit.
About R&R Insurance
R&R Insurance Services, Inc. has served the insurance needs of southeastern Wisconsin since 1975. Today, R&R is Wisconsin's largest singly owned independent insurance agency offering businesses and individuals a full range of insurance products including property casualty, employee benefits, workers compensation, liability, life, dental and home/auto. R&R is also a shareholder with Assurex Global, a worldwide network of leading independent insurance agencies. For information about R&R Insurance Services, visit R&R online at http://www.myknowledgebroker.com.
###