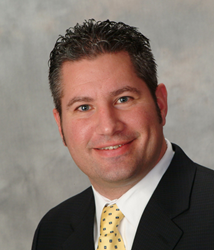 Cedar Falls, Iowa (PRWEB) March 12, 2014
Mike Frost, General Counsel and Senior VP for CBE Companies and its subsidiary, CBE Group, is running for an open seat on ACA International's board of directors. Frost will begin speaking with ACA members, state units and delegates about his candidacy at the upcoming ACA International Spring Forum & Expo held in Scottsdale, AZ March 19-21, 2014.
New Vision, New Voice
Mike Frost believes the ACA Board of Directors is ready for diversity, and he is ready to bring a fresh perspective. As General Counsel and Senior VP of a large agency, Mike has a unique background and skill set to bring to the Board. He plans to help set precedence for the ACA to benefit all members, with a focus on litigation strategy, regulatory affairs, legislative affairs and governance.
Frost's experience in the industry positions him well to bring value to the board of directors. Frost is a known thought leader and has been invited to numerous speaking engagements across the country. He has been an ACA and MAP member since 2004, is President of the Iowa Collectors Association, and a member of the ACA Legislative and Judicial Committees. He is General Counsel and Senior Vice President of CBE Companies, which owns a large collection agency where he has gained extensive experience in operational efficiency, compliance management and litigation. He is a part of the Black Hawk County, Iowa State and American Bar Associations and has non-profit board governance experience through his involvement in the local YWCA and Waterloo Youth Hockey Association.
Frost's experience and value has been recognized with several accomplishments in the industry. Most notably, he was named ACA's Unit Leader of the Year in 2013 and Collection Advisory's Top 25 Most Influential Collection Professionals in both 2011 and 2012.
Frost will be available at the upcoming ACA International Spring Forum & Expo event to discuss in more detail his goals and objectives for candidacy.
The election will be held on July 23, 2014, at the 75th Annual Convention and Expo, the Council of Delegates will elect five directors for three-year terms.
About CBE Group
CBE Group has been in the accounts receivable management business since 1933. As a subsidiary of CBE Companies, it operated in four locations nationwide; Cedar Falls, Iowa, Waterloo, Iowa; West Des Moines, Iowa; and Overland Park, Kansas. CBE represents many of the nation's most renowned and respected organizations. CBE serves a variety of industries including healthcare, utilities, satellite, telecommunications, financial services, education and government. For more information, visit http://www.cbegroup.com.
About CBE Companies
CBE Companies was formed in 2013 in an effort to expand in the marketplace and emerge as a BPO organization. Today, CBE Companies is the parent company of CBE Group, CBE Customer Solutions, and Argent Account Acquisitions.
The mission of CBE Companies is to make its customers better through a:

Focus on the deepest understanding of its customers' business
Innovative solutions that provide clear value in solving specific business challenges
Unique culture and investment in employee engagement