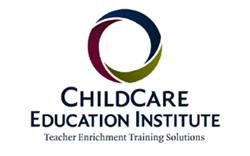 Mentoring is vital in establishing stability and quality within an early childhood setting.
Duluth, GA (PRWEB) March 13, 2014
ChildCare Education Institute® (CCEI), a distance learning professional development and certificate provider, is proud to introduce ADM108 – The Mentoring Process: Developing Professionalism from Within to the online child care training course catalog.
This course examines the many benefits of professional mentoring, which improve teacher effectiveness and overall program quality. The course is intended primarily for directors and administrators but it addresses an important issue for all early childhood professionals. Course participants will learn to recognize important qualities and characteristics of mentors and mentees, define elements of both formal and informal mentoring programs, and identify the benefits of professional mentoring in the childcare environment.
"Mentoring is vital in establishing stability and quality within an early childhood setting," says Maria C. Taylor, President and CEO of CCEI. "This course provides the tools and resources to help directors and administrators develop and retain highly qualified staff and ensure consistency of mission and philosophy throughout their programs."
This one-hour training course is available for online enrollment now, and awards 0.2 IACET Continuing Education Units (CEUs) upon successful completion. Active, unlimited individual or center-based subscription holders may take this course at no additional cost at any time. For more information, call 1.800.499.9907, prompt 3, Monday - Friday, 8 am - 5 pm EST.
About CCEI
ChildCare Education Institute® provides high-quality, distance education certificates and child care training programs in an array of child care settings, including preschool centers, family child care, prekindergarten classrooms, nanny care, online daycare training and more. Over 100 English and Spanish child care training courses are available online to meet licensing, recognition program, and Head Start training requirements. CCEI also has online certification programs that provide the coursework requirement for national credentials including the Online CDA, Director and Early Childhood Credentials. CCEI is nationally accredited by the Accrediting Commission of the Distance Education and Training Council (DETC), has been accredited as an Authorized Provider by the International Association for Continuing Education and Training (IACET), and is authorized under the Nonpublic Postsecondary Educational Institutions Act of 1990, license number 837.