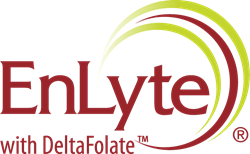 "The Versatility, Efficacy, Safety, & Affordability of EnLyte Make It a Natural First Choice In Depression Treatment." Angela Hall, Media & Communications, JayMac Pharmaceuticals
Sunset, Louisiana (PRWEB) March 12, 2014
TRICARE is the Department of Defense health care program serving 9.6 million Active Duty Service members, National Guard and Reserve members, retirees, their families, survivors, and certain former spouses worldwide (http://www.tricare.mil/Welcome.aspx?sc_database=web). Depression-related conditions in active-duty personnel are not uncommon, and combined with the expanded needs of their families, retirees, and survivors, covering effective treatments for common disorders is vital.
Traditional prescription antidepressants and antipsychotics come with a grocery list of common side effects: weight gain, sleep disturbances (too much or too little), and sexual dysfunction are just a few. "This is the #1 reason patients don't complete their recommended treatment of antidepressants-they don't like the side effects," according to Dr. Andrew Farah, Chief of Psychiatry, UNC/High Point Health Systems.
Until the introduction of EnLyte, a new prescription replacement folate therapy, there was not an effective alternative. EnLyte is the second generation in the class of prescription folates, containing a patented, highly refined combination of ingredients-Delta Folate-proven effective in the treatment of depression. Delta Folate combines the power of L-Methylfolate Magnesium, Folinic Acid, and Folic Acid, all in therapeutic amounts, plus all of the critical cofactors and minerals needed to get to the root cause of depression: lack of neurotransmitter production. EnLyte can be used in mild, moderate, and severe depression, and can be used alone or added onto an SSRI or SNRI as adjunctive therapy. It's so safe, it is Pregnancy Category A for use in pregnant and lactating women. "EnLyte has a side effect profile similar to placebo," continues Dr. Farah.
With Tricare covering over 9 million people worldwide, affordable access to this cutting-edge treatment for depression is tremendous. "The versatility, efficacy, safety, and affordability of EnLyte makes it a natural first choice in treating depression. We are hearing inspiring stories every day from Psychiatrists nationwide about how EnLyte is helping their patients break through depression," states Angela Hall, Marketing & Communications, JayMac Pharmaceuticals, LLC.