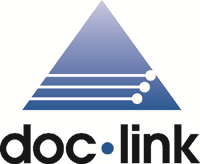 Laguna Hills, CA (PRWEB) March 19, 2014
Altec Products, Inc., announces today that doc-link 3.0.39, has been successfully Certified for Microsoft Dynamics GP (CfMD). This outstanding achievement indicates that the Altec document management solution integrated for GP has met Microsoft Corporation's highest standards for partner-developed software solutions. By successfully meeting all of the verification requirements, doc-link™ can now carry the distinct Certified for Microsoft Dynamics logo. Partners, customers and prospects currently using and considering doc-link can be assured moving forward with a solution that has demonstrated development quality and compatibility with Microsoft Dynamics products.
Altec has been intimately dedicated to the Dynamics community, providing paperless solutions for over 14 years. doc-link is a scalable solution that integrates with Dynamics GP to bring control to existing workflow and effectively eliminate the need to copy and file documents. It helps companies work leaner, faster and more effectively to automate business processes throughout the enterprise, within any department and any process.
Mark Wood, Director of Research and Development at Altec, states, "Altec is committed to being a market leader now and well into the future with Microsoft Dynamics GP. We provide our customers world class software, service and customer commitment to ensure that confidence with Altec as we continue to move forward with Microsoft Dynamics GP desktop, web and mobile solutions."
The Certified for Microsoft Dynamics software test verifies Altec's doc-link solution has demonstrated development quality and compatibility with the Microsoft Dynamics product on which it runs by passing rigorous VeriTest software solution testing, including substantial customer references and a consistent user experience integrated with the Microsoft Dynamics GP Help system. This accreditation represents a significant step in elevating the standard for partner-developed software solutions for industry-specific business applications.
Wood continues, "The doc-link certification demonstrates our commitment to providing quality products and superior functionality to our partners and customers by ensuring our systems meet the very stringent requirements for Microsoft Dynamics solutions. This combination of the enhanced functionality of doc-link and the CfMD certification presents an unsurpassed value proposition for Microsoft Dynamics partners and their customers."
In addition, Altec has achieved ERP Gold status in Microsoft Partner Network Competencies. This demonstrates that Altec has the skills, expertise and resources to develop, deploy and support innovative solutions to provide a user experience that is consistent with Microsoft Dynamics GP documentation and online Help.
About Altec
Altec is a leading provider of Integrated Document Management (IDM) solutions to mid-market companies. For more than 25 years, Altec has provided a wide range of accounting-centric paper to paperless solutions including its flagship product, doc-link™, which enables companies to capture, archive, workflow and route structured and unstructured documents to customers, employees and vendors. Altec's comprehensive solutions include IDM, output management, MICR check disbursement and paper documents that serve more than 13,000 customers worldwide. Altec enjoys strong, collaborative partnerships with ERP solution providers like Microsoft Dynamics to provide the most comprehensive, integrated enterprise document management solution. Altec delivers its IDM solutions through a global network of authorized partners in more than 60 countries throughout the Americas, EMEA and Asia Pacific. For more information, visit Altec at the company website at http://www.altec-inc.com. Follow them on Twitter.com/doclinkbyAltec or call April Blankenship at 1-800-997-9921.