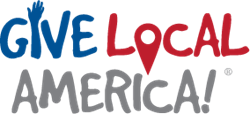 We're excited to come together to offer these organizations an opportunity to unleash generosity and raise more money for their missions.
Austin, Texas (PRWEB) March 13, 2014
Kimbia today announced a partnership with Network for Good. The purpose of this partnership is to extend the marketing reach of Give Local America, enabling thousands more nonprofits in a number of additional major metropolitan areas, to participate in what will be the largest online giving day ever held on a single platform. Give Local America was conceived and launched in celebration of the 100th anniversary of community foundations in America and the vital role they have played developing and supporting local philanthropy.
Like other crowdfunding activities, this event will be heavily driven by social media, as well as traditional local and national media. A real-time leaderboard will provide nation-wide visibility to all donations and the social media buzz can be followed on Twitter and Facebook and by using the #GiveLocalAmerica hashtag.
Kimbia has provided a prize pool designed specifically to encourage new donors to give – past Giving Days have yielded 20% to 60% new donors for participating nonprofit organizations. This grassroots event is expected to connect potential donors with more worthy causes and to introduce many more nonprofits to online donation technology.
"We are delighted to have Network for Good as our partner in Give Local America," said Dan Gillett, Kimbia's Chief Executive Officer. "Online giving makes philanthropy both more efficient and more effective as it reaches a large group of potential new donors, cost effectively. By extending this opportunity to so many more nonprofits and donors in major cities and engaging their corporate partners, Network for Good is helping us maximize the positive impact on local communities at a time when the need is particularly great."
Bill Strathmann, Network for Good's Chief Executive Officer, agrees. "Partnering with Kimbia to expand the Give Local America event allows us to help even more nonprofits connect with donors in an easy and efficient way. We're excited to come together to offer these organizations an opportunity to unleash generosity and raise more money for their missions."
About Network for Good
Network for Good is a social enterprise that empowers nonprofits and corporate partners to unleash generosity and advance good causes. Network for Good helps nonprofits raise funds for their missions through simple, affordable and effective online fundraising services and training programs. Network for Good also works with companies to help refine a cause strategy perfectly suited to business and philanthropic goals and implement effective cause initiatives powered by our proven donation platform. We have processed over $1 billion in donations for more than 100,000 nonprofits since our 2001 founding by AOL, Cisco, and Yahoo. For more information, visit http://www.networkforgood.org.
About Kimbia
Our flexible, best-of-breed, Omni-Channel Fundraising™ platform enables you to create a deeper donor relationship by leveraging the strengths of each channel and putting your donors at the center of all development activities. Ultimately this approach results in greater brand awareness, giving and lifelong loyalty. Kimbia is proud to support more than 5,000 customers to date, including the American Heart Association, Smithsonian Institution, YMCA of Metropolitan Dallas, Columbia University, Georgetown University, WGBH – Boston, KCSM – San Mateo, The Ragnar Relay Series, Beijing International Triathlon, MetroPCS Dallas Marathon, Communities Foundation of Texas, Community Foundation for Greater New Haven and The Boston Foundation. For more information, visit http://www.kimbia.com.