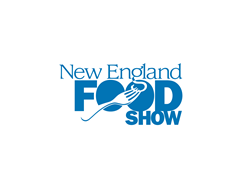 Portland, Maine (PRWEB) March 12, 2014
The New England Food Show, coming up March 16-18, 2014 at the Boston Convention and Exhibition Center in Boston, MA, will feature various new products from exhibiting companies. The trade show, which is the largest foodservice, restaurant and retail food trade show in New England, is sponsored primarily by the Massachusetts Restaurant Association, and partners with other regional retail, specialty and hospitality groups.
The New Product Showcase is a feature of the New England Food Show that highlights exhibiting companies' new products. The showcase, located on the exhibit floor, will feature these products on display, giving attendees an opportunity to find new products and services to help them put their business over the top this year. New for 2014, NEFS New Products are now featured on a mobile app, giving access to view and research these new products as attendees explore the exhibit hall. Access to the New Product Showcase is included with registration to the 2014 show. Visitors of the New England Food Show are encouraged to stop by booths offering new products.
A list of the participating companies, along with their new products, include:
Atlantic Natural Foods – Caroline's Tuna
Bamboo Studio - BAMBOOKIDS
Blake Hill Preserves - Blake Hill Preserves
CleanTEMP - VANCO's cleanTEMP
Current Specialties LLC - Quinta's Portuguese Culinary Aids & As-You-Eats
Dining du Jour, LLC - Dining du Jour
Fruit Fly Bar Pro - Fruit Fly Bar Pro
Gonnella Frozen Products, Inc - Pretzel Hot Dog Bun & Brioche Bun
Gringo Jack's - Tortilla Chips 12 lb bulk box & Sweet & Spicy Chipotle Glaze & Vermont Maple BBQ - Gallon Size
Hancock Gourmet Lobster Company - Lobster Risotto on the Half Shell
JAMBCO Inc. - Bongiovi Brand Pasta Sauces
Maplebrook Farm - Ricotta Alta
MIC Food – Yuca Cups
Sheila G's Brownie Brittle – Brownie Brittle
Sheila G /Vintage Italia - Pasta Chips
Sparrow Enterprises Ltd - Dulce de leche
Stonewall Kitchen - New Italian Collection
Tony's Chowder - Tony's World Champion Clam Chowder
Torani/R. Torre & Company - Torani Real Cream Frappe Base & Torani Real Cream Coffee Frappe Base
Vollrath Company - Mirage® Induction Rethermalizer
To see these new products while onsite right on the show floor from your mobile device, visit http://www.nefs-expo.com and click "New Products."
Industry professionals and buyers wishing to attend can register at http://www.nefs-expo.com, or by calling 508-743-8579. Registrants who belong to state restaurant or specialty associations receive discounted registration.
Companies interested in exhibiting at the 2014 New England Food Show should contact Beth Schultz, sales(at)nefs-expo(dot)com.
About New England Food Show
The New England Food Show is produced by Diversified Communications. Sponsored by the Massachusetts Restaurant Association and supported by other New England state restaurant, retail, hospitality and specialty food associations, NEFS is the region's largest and most attended trade show for retail food and foodservice buyers and professionals. http://www.nefs-expo.com
About Diversified Communications
Diversified Business Communications provides information and market access through magazine publishing, online resources and trade exhibitions on four continents. Diversified's core markets include the commercial marine, natural and organic, food and seafood industries. In addition, they produce leading events across several markets such as finance, building and construction, healthcare and textiles. http://www.divcom.com
Qualified Media (approval required) interesting in covering the event can register for free at http://www.nefs-expo.com.