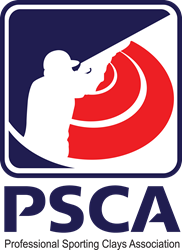 Houston, TX (PRWEB) March 18, 2014
Media credentialing applications are now being accepted for the first annual 2014 Professional Sporting Clays Association (PSCA) Professional Tour. The first event will be held at Able's Gun Club in Huntsville, TX from April 5-6, 2014.
Press credentials will be required for members of the media covering the events. Press credentials may be obtained by completing the MEDIA CREDENTIALING FORM found at psca.com/contact-us/media-press. Credentials will be available for pick-up in the onsite registration office starting at 10 AM on Friday, April 4.
Approximately 100-200 spectators are expected at the first event. The complete tour schedule may be found on the website. The professional tour will be televised by NBC Sports Network. Programming is scheduled to begin airing in July 2014. The show features nine prime time weekend telecasts from July 27th-September 26th, airing Sundays at 10:00pm (EDT) on NBC Sports. To submit media requests and for any additional media questions, please contact PSCA Match Director Lynne Green at lgreen (at) psca (dot) com or (214) 675-8855.
About The Professional Sporting Clays Association
The purpose of the Professional Sporting Clays Association (PSCA) is to provide a professional tour for top athletes. This tour will give qualified top athletes of the sport greater access to closed competition with other athletes of similar skill. It will also provide access to media and other notoriety, which in turn will allow them all of the benefits of other professional sports. By creating such an association, the benefits will not be limited to the professional athletes, but also to amateur competitors, club owners, and the entire industry by allowing greater mainstream acceptance of the sport. Connect with PSCA via social media social media at facebook.com/PSCAtour and twitter.com/PSCAtour.
###