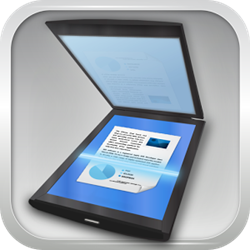 (PRWEB) March 12, 2014
My Scans by SIS Software is now available for download to Intel® Atom™ tablets for Windows* 8.1. This handy organizational app enables tablet users to quickly scan, save and sort their critical documents.
A modern approach to a common problem, My Scans helps tablet users quickly and efficiently save and locate important papers by converting them to electronic files. This user-friendly application takes advantage of the Android* tablet's superior camera and imaging technology to convert pictures into PDF files. To convert a document, the user simply snaps a photo of it and My Scans does the rest.
Many advanced features of the app make it convenient and highly applicable for both business and personal use. For example, users can take pictures of multiple pages of a document and save it as a single file. The app also allows users to file their documents into categories, and to print or email them. Electronic files can hold anything from bills to business cards and office memos.
Thanks to the support it received from the Intel® Developer Zone, SIS Software optimized My Scans for seamless performance on Android* tablets.
"We optimized My Scans for Intel Atom tablets for Android* so that users will always have access to important documents," says Ales Bellotti of SIS Software. "The high definition screen, superior camera and Intel® Atom processor in these devices make it possible for our application to create visually accurate documents that users can instantly save or share."
My Scans is available for immediate download on Google Play. https://play.google.com/store/apps/details?id=si.sis.myscans
About Mobile Software
SIS Software creates applications and software for mobile devices from its headquarters in Slovenia. For more information, visit: http://www.sis.si/my-scans
About Intel® Developer Zone
The Intel Developer Zone supports developers and software companies of all sizes and skill levels with technical communities, go-to-market resources and business opportunities. To learn more about becoming an Intel Software Partner, join the Intel Developer Zone. For more information, visit: http://software.intel.com/
Intel, the Intel logo and Intel Inside are trademarks of Intel Corporation in the U.S. and/or other countries.
*Other names and brands may be claimed as the property of others.
Copyright © 2014 Intel Corporation. All rights reserved.