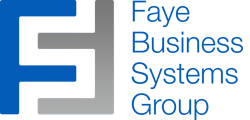 Northeast Networking Event Hosted by Faye Business Systems Group and SugarCRM
New York, NY (PRWEB) March 12, 2014
Faye Business Systems Group (FayeBSG) is an award winning Southern California-based technology consulting firm and Software Company. SugarCRM is the fastest growing CRM solution in marketplace. The two companies are cosponsoring a networking event on March 18 at 6pm at Beckett's Bar and Grill in the Financial District of Manhattan.
The first in an ongoing series of networking events, FayeBSG is bringing together liked minded people in New York City to provide an opportunity to learn about how to increase organizational efficiency, streamline business processes, meet potential prospects, potential partners, and potential employees.
"We've had great success in the past with these meet-ups," said Joshua Estes, FayeBSG's East Coast Regional Sales Manager, and co-organizer of the event. Estes continued, "This event is going to be a great place to meet other New Yorkers interested in expanding their networks. In a lot of networking events you have someone pushing a product down your throat. With these events, we want to provide a pure business networking, and possible referral partnership environment."
"Sugar has been a long time partner of FayeBSG, and we couldn't be more thrilled to give back to the New York community with this series of networking events," said Brian McCue, Regional Sales Director at SugarCRM. "We hope that these events will foster substantial business networking opportunities and hopefully create long term business relationships between people and companies looking to connect with other professionals."
Where: Beckett's Bar and Grill, Located at: 81 Pearl Street or 48 Stone Street New York, NY 10004
When: Tuesday, March 18th, from 6pm – 8pm
Contact Jesse.Heller(at)fayebsg(dot)com for more information about upcoming FayeBSG events.
About Faye Business Systems Group
Faye Business Systems Group (FayeBSG) is an award winning Southern California-based technology consulting firm and Software Company with over 25 years of experience helping growing companies become more profitable through the effective use of technology. As an industry leader, FayeBSG uses SugarCRM, Sage 100 ERP (formerly MAS 90), Acumatica, and a variety of custom software solutions to meet client needs with services including software development, project management, integrations, data migration, consulting, training, and support. As one of Sugar's leading North American Platinum Partners and a SageERP Platinum Partner, FayeBSG also specializes in Sugar Integrations, receiving numerous honors for its integrations with Sage 100 ERP, Quickbooks, Constant Contact, Authorize.Net, and more. To find out more information, call (818) 280-4820, email info(at)fayebsg(dot)com, or visit http://www.fayebsg.com. Connect with Faye Business Systems Group on LinkedIn, and follow @FBSG.
Media Contacts:
Jesse Heller
Faye Business Systems Group, Inc.
818-280-4820
jesse.heller(at)fayebsg(dot)com
About SugarCRM
SugarCRM enables businesses to create extraordinary customer relationships with the most innovative and affordable customer relationship management (CRM) solution on the market. By placing the individual at the center of its solution, SugarCRM is putting the "i" in CRM and empowering people at all levels of an organization to better understand and engage with customers. Based in Silicon Valley, SugarCRM is backed by Goldman Sachs, Draper Fisher Jurvetson, NEA, and Walden International. More than 1.4M individuals in 120 countries rely on SugarCRM. To learn more visit http://www.sugarcrm.com or follow @SugarCRM.