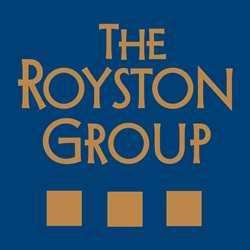 In terms of real estate investments, this property is the cream of the crop.
Los Angeles, CA (PRWEB) March 13, 2014
The Royston Group has listed for sale an 11,818-square-foot single tenant net lease bank leased to Union Bank. The property is located in the Los Angeles suburb of Huntington Beach California. The building sits on 29,000 square feet of land and is leased to Union Bank on an absolute triple net lease basis for five years. Union bank has been at this location since 1999 and currently has over $99 million in deposits.
The site is located in the affluent Orange County community of Huntington Beach, just off the 405 Freeway on traffic heavy Beach Boulevard (74,000 Cars Per Day). The subject property is situated in a major retail corridor near the 800,000 square foot Bella Terra shopping center which houses national retailers such as Costco, Kohl's, Whole Foods, Bed, Bath & Beyond and Staples. Other tenants near the site include Target, Pavilions, Starbucks, Chipotle, Sports Authority and GNC. The property is being offered free and clear of financing.
"The fundamentals of this property could not be better. The site is located in an affluent neighborhood in the heart of a heavily trafficked retail area. Additionally with an absolute triple net lease to an S&P Rated "A" company investors have the safety of a trophy location and the security of a lease backed by an established Bank. In terms of real estate investments this property is the 'cream of the crop'," said VP of Investment Sales Rob Sutton.
For more information about this property, please contact Rob Sutton, CCIM.
Greg Cortese, President of The Royston Group and Rob Sutton, Vice President of the Royston Group, specialize in the sale of single tenant net lease properties. The Royston Group is a privately held commercial real estate investment firm, founded in 1992. The company provides services for a multitude of net lease commercial property types including office, industrial, retail and medical. The firm has completed over $1.5 billion in real estate sales since its inception. http://www.theroystongroup.com