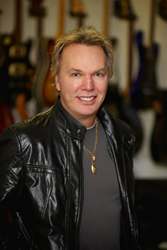 I envisioned a people-and service-orientated company that can turn on a dime and respond to our customers' needs.
Vancouver, BC (PRWEB) March 13, 2014
Recently, NAMM Oral History project completed a video interview with GT founder - Dave Dunwoodie. Dave gives a very interesting account of how he started and built Graph Tech up from his kitchen table to the factory floors of Fender, Gibson, Martin Godin and 60 plus more OEM's.
Watch this: http://www.graphtech.com/about-us/about-graph-tech.