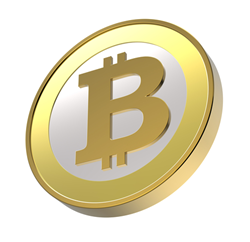 The reporter of the story Mr. Deepak Tiwari has gone lengths in finding out the exact reason behind the sudden takeover.
London, UK (PRWEB) March 14, 2014
ForexMinute, one of the world's leading forex news portals, has recently released a report mentioning the renowned Bitcoin trading platform and market visualization provider RTBTC being acquired by ZeroBlock, the Bitcoin mobile app specialist.
The reporter of the story Mr. Deepak Tiwari has gone lengths in finding out the exact reason behind the sudden takeover. A portion of his writing mentioned ZeroBlock's parent company Blockchain trying to take advantage of the current Bitcoin crisis, which originated from the womb of Japanese Bitcoin exchange Mt. Gox's shutdown.
Mr. Tiwari writes, "Unfazed with the latest debacle in the Bitcoin economy in the form of Mt. Gox, Blockchain seems to expand its portfolio with the acquisition. According to insiders, it is a part of a larger play by Blockchain to attract institutional investors to its ZeroBlock property. Nonetheless, RTBTC will power ZeroBlock's new trading platform."
The news also mentioned ZeroBlock embedding its trademark news feed feature in the RTBTC trading platform. Using the feature, traders can efficiently trade Bitcoins online by studying and following the market's mood. Mr. Tiwari also pointed out a trivia, claiming ZeroBlock to be the only Bitcoin trading platform to have an aggregated news feed feature.
"The new feature will give an edge to traders as the platform will empower traders to react faster to relevant breaking information," ForexMinute founder Mr. Jonathan Millet further added.
About ForexMinute
ForexMinute, the world's leading Forex news and views portal, offers a whole new section discussing the news about Bitcoins, as well as the methods to trade the virtual crypto-currency. The portal further provides the very best tools to novice traders to become a professional ones within no time. Also, it helps the Bitcoin brokers provide high-end user-friendly trading experience to traders with an array of resources e.g. financial news by the minute, fundamental and technical analysis, etc.
For more information, visit ForexMinute.com or call +1 800 758 5780.
You can have the ForexMinute newsletter delivered to you each trading day. Simply sign up today. You will be kept up to date on the latest market action. It's free and simple -http://www.forexminute.com/newsletter.