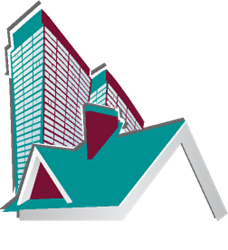 Leonardo DiCaprio just purchased the contemporary home designed and built for entertainer Dinah Shore in 1964
Pompano Beach, FL (PRWEB) March 13, 2014
This week, TopTenRealEstateDeals takes a look at Pharrell Williams' knock-your-socks-off Miami penthouse. With 15,000 square feet of indoor-outdoor space and a private pool, all with bay, ocean and Key Biscayne views, it's not surprising the ask is $10.999 million.
Also, Leonardo DiCaprio just purchased the contemporary home designed and built for entertainer Dinah Shore in 1964. Since finishing "The Wolf of Wall Street" and now that the Academy Awards are over, Dicaprio said he intends to take a long break. He purchased the desert estate for $5.495 million.
And, Ivana Trump's Palm Beach mansion is now on the market asking $18.9 million. It has been Ivana's primary residence for twenty years and has a rare tunnel from the front lawn that goes under Ocean Drive to the beach.
"Ivana Trump's Palm Beach Mansion"
The Trumps have always had a penchant for Palm Beach society; first Donald with his purchase of Marjorie Merriweather Post's 1924 Mar-a-Lago, which he promptly turned into a resort, and ex-wife Ivana, who since 1994, has been a full time resident only a half-mile north on Ocean Boulevard in an Addison Mizner designed mansion. Both Trumps seem to have a preference for the 1920's romantic old world Spanish Revival Moorish style of architecture.
Ivana Trump has recently placed Concha Marina, her oceanfront Palm Beach mansion, on the market at $18.9 million. Ivana purchased the estate for $4.4 million in 1994, two years after her divorce from Donald became final. It has been her primary residence since that time, but in an interview between her spokesperson and the "Palm Beach Daily News," she said it is time to downsize now that her children are grown, though she intends to stay in Palm Beach for now.
In 1918, Addison Mizner moved from New York City to Florida for his health and quickly became the most popular architect of the 1920's uber wealthy of Palm Beach. Taking into account the humid sultry days in South Florida, he designed homes in the Spanish-Moorish style that emphasizes cross-ventilation and kitchens in wings away from the living areas. There were open, shady loggias and courtyards with decorative columns supporting arches and red barrel tile roofs. Today, many of the Palm Beach homes he designed have become landmark properties, such as Concha Marina.
The original home was rather small by Palm Beach standards but was seamlessly added onto twice by the celebrity architects who followed, accounting for its current 14,406 square feet. The nine-bedroom, thirteen-bath house sits on three-quarters of an acre and has many of its original details intact. A rare special feature is the underground tunnel linking the main lot to its beachfront parcel. The courtyard has a lotus-shaped swimming pool and the four-car garage has an upstairs apartment.
"Pharrell Williams Miami Penthouse"
Real life action figure Pharrell Williams never seems to slow down. He has been a virtual whirlwind of activity since his career start in 1992 when he formed a production company, The Neptunes, with his childhood friend, Chad Hugo, to promote and sell the work of hip-hop, R&B and pop artists. Now at age 40 and having followed his dream, Williams has an estimated net worth of $80 million and he's still gaining speed with multiple projects in various stages of completion. His creative energy spans singing, songwriting, record production, fashion designing and even furniture.
The Brickell Avenue penthouse he just put on the market for $10.999 million is a testament to Williams' talent in design. Located 40 stories above Biscayne Bay atop Bristol Tower, the 10,000-square-foot penthouse has five bedrooms, seven bathrooms and an additional 5,000 square feet of terraces with its own rooftop swimming pool and a second level summer kitchen. He purchased the condo in 2007 for $12.525 million, then transformed it into a mogul palace with his art and furniture collection. Views take in bay, ocean and Key Biscayne.
"DiCaprio Buys Dinah's Palm Springs Contemporary"
When we hear Dinah Shore's name, an old ad jingle always seems to come to mind. "See the USA in your Chevrolet, America is Asking You to Call." Dinah's 1950/60's Chevy jingle and her 44 million TV viewers most likely paid for the home that DiCaprio can now call his own. Leonardo just bought the stylish Palm Springs home that was designed and built for Dinah in 1964.
The home is timeless desert architecture with clean lines and glass walls opening out to the private walled grounds. The sellers had undertaken extensive renovations, bringing in modern upgrades while respecting the fine bones of the design. Inside the enclosed, gated 1.34 acre compound are the 7,000-square-foot main house with six bedrooms and eight baths, pool, spa and guest house. There is also a tennis court with glass pavilion.
DiCaprio recently sold his Malibu beach house for $17 million, and paid $5.495 million for Dinah's former home. Leo also owns homes in New York, Los Angeles and another Malibu home.
Real estate is never boring at TopTenRealEstateDeals. Check out today's most entertaining and unusual real estate news stories of the week. News such as Justin Bieber's Spaceship House, America's Top 10 Richest Neighborhoods, and the Best Home Sale News Since 2005.