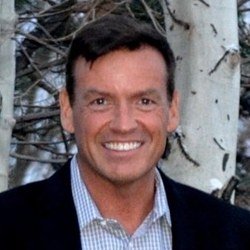 These new localization features open up opportunities for retailers worldwide.
Guadalajara, Mexico (PRWEB) March 12, 2014
UniteU Technologies, omnichannel platform provider and leading Retail Pro eCommerce integrator, is excited to announce true globalization support and robust new localization features in its latest release of UniteU Commerce™, as well as the company's expansion into the Latin American market. The company will be co-exhibiting with its new Mexico-based partner Jaguar Labs this week at Expo Antad in Guadalajara, Mexico, Latin America's largest retail and distribution event.
"Latin America is driving an astounding surge in mCommerce," says Soumen Das, Chief Executive Officer and Founder of UniteU Technologies, "and we're responding quickly to address the market's growing need."
The UniteU Commerce platform now allows integrators to include language support for local markets. It supports multiple languages in its content management system, and desktop or mobile sites running on the platform can intelligently serve the appropriate language based on automatic detection of shoppers' preferred language as indicated by their browser settings. Languages can also be manually switched at any point during the shopping experience. "This is really about localizable content management," said Das. "We are also providing full user-interface cultural support, including currency, date, numbers and other formatting options."
According to a December 2013 Forrester Research, Inc. report [Latin America Online Retail Forecast, 2013 To 2018], "Smartphone penetration is increasing rapidly across Latin America. Estimates from early 2013 put smartphone penetration at approximately 25% of all mobile subscribers in Brazil and Argentina, with slightly lower figures in Mexico." Forrester also notes in their forecast report that "…Latin American eCommerce differs from that in many other emerging markets in that omnichannel retailers have helped drive the market forward. Unlike markets such as China and India where web-only players dominate, many large traditional retailers in Brazil, Argentina, and Mexico have embraced eCommerce and have started to roll out omnichannel offerings." Due to this fact, UniteU believes that there is a huge demand for integrated omnichannel solutions and the market is proactively seeking out platform providers.
To meet this demand UniteU has partnered with mobile development company Jaguar Labs who will be leveraging UniteU's commerce technology and project managers to implement secure commerce solutions that will drive growth for retailers in Latin American markets. UniteU and Jaguar Labs are currently producing a main eCommerce storefront and responsive mobile site for Del Fuego, an apparel retailer based in Mexico. The two sites will feature Del Fuego's entire product catalog with rich images and descriptions, as well as an optimized checkout experience for both desktop and mobile shoppers.
To kick off the Latin American expansion UniteU is co-exhibiting with Jaguar Labs at Expo Antad in Guadalajara, Mexico. Expo Antad is the largest retail and distribution event in Latin America with over 2,200 exhibitors and 37,000 attendees, and includes major brands such as Walmart, The Home Depot, Calimax and suBodega. The event provides access to retail brands and technology leaders that are clamoring for the latest omnichannel solutions.
"In addition to expanding into Latin America, the new localization features open up opportunities for UniteU worldwide," says Michael Montrose, Vice President of Sales at UniteU. Inquiries from emerging markets are increasing and this development positions UniteU as the leading solution provider for mid-market retailers and emerging brands worldwide."
For more information about the event, visit http://www.expoantad.net/expo2014/.
About UniteU Technologies (http://www.uniteu.com):
UniteU creates digital commerce technology that allows retailers and brands to provide unified buying experiences across channels and devices. UniteU offers a suite of enterprise-class eCommerce and in-store solutions including Hybrid Responsive Mobile™, uMobile POS™ and UniteU Commerce™, an on-demand digital commerce platform that embodies more than a decade of multichannel insights and high-volume experience. Superior technology and performance has resulted in an impressive client list that includes Joe's Jeans, Pharmaca, The Miami HEAT, In-N-Out Burger, Shoe Station and City Sports.