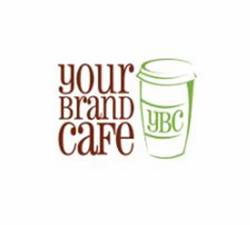 Atlanta, GA (PRWEB) March 12, 2014
Your Brand Café (YBC) launched in 2006 and quickly became known for its low prices and low minimums, as well as fast turnarounds, allowing independent coffee houses and restaurants to compete with their larger counterparts. Your Brand Café custom prints hot and cold beverage cups, as well as coffee sleeves. In addition, YBC offers basic coffee necessities such as napkins, stir sticks, cup carriers, straws, and coffee equipment cleaning supplies. Your Brand Café also carries allied products, basically anything that would go in the cup, to make a cup of coffee more than "just coffee." Allied products sold by YBC include those of Ghirardelli, Monin, Big Train, Jet, Oregon Chai, Two Leaves, and Pacific Foods.
Your Brand Café has taken its paper products and custom printing one step further by now offering insulated paper hot cups. The insulated paper hot cups have a double wall design that eliminates the need for double cupping or the use of a coffee sleeve. The cup retains the heat of the beverage within the cup while preventing users from burning themselves. These cups are perfect for a variety of hot beverages. They are offered blank or as custom printed cups.
For more information about Your Brand Café's insulated cups, or any of the other products or services offered at YBC, visit http://www.yourbrandcafe.com or call the YBC customer services experts at 866.566.0390.
Press Release submitted by Click Ready Marketing, an Atlanta SEO Company.