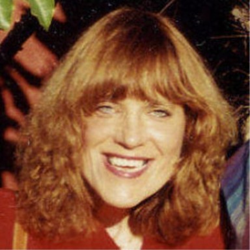 Once the children realize that their parents can't be 'sucked in' to their bickering, they lose their purpose for continuing the fight.
San Diego, California (PRWEB) March 13, 2014
Dr. Joanne J. Wendt, a licensed San Diego clinical psychologist specializing in marriage and family therapy, often sees the issue of sibling rivalry and fighting come up when working with families in her private practice. Dr. Wendt says this common issue can cause a lot of stress on the parents because so many parents feel they need to intervene in the fighting to resolve the problem and maintain harmony within the family. However, according to Dr. Wendt, intervening can cause even more problems and she advises that parents avoid doing it.
"It's very common for siblings to fight amongst themselves – especially if they tend to be very competitive," she says. "But when parents intervene and try to stop the fight, often the fighting is taken to a new level. It's no longer about what originally caused the fight - it's now about winning the parents' favor and proving that the other sibling is to blame. This often results in one child ending up even angrier than when the fight began."
So how can parents deal with sibling fighting? Dr. Wendt offers her top five tips:
1. Remember that sibling fights are normal – it's in their nature to fight at least on occasion.
2. Stay out of the fight completely unless they are in danger of getting hurt.
3. Ignore the fight and go about your normal business (to do otherwise will only cause more anger and fighting, trying to prove to the parent that the other sibling is at fault).
4. If a child complains to the parents about the fight, the parents should tell their children that they need to resolve their relationship problems on their own.
5. Parents should not pass judgments or deliver punishments in regard to the fighting.
"Once the children realize that their parents can't be 'sucked in' to their bickering, they lose their purpose for continuing the fight," Dr. Wendt says. "They will eventually learn that life goes easier if they find a way to get along through compromise and negotiation."
There are several common situations where many parents feel the need to intervene, such as when the fights involve name-calling, an older sibling hitting a younger sibling, and fighting in the car. Dr. Wendt stresses the importance of staying out of the fighting in these situations as well, and offers some suggestions on what to do in these particular instances.
1. Name-calling:
If a child is upset about being called a bad name, the parent can ask the child if he/she thinks it's true. If the child says no, then, the parent can say that he/she doesn't think so either and move on. If the child believes the name to be true, the parent can discuss with the child any evidence that may or may not support the derogatory name and find ways to make that bad name not true. This establishes good analytical thinking and problem solving. The child who made the comment is not punished.
2. Older siblings hitting
Parents unintentionally add fuel to sibling fighting when there's a significant age difference between their children and the older one is told not to hit the younger one (with statements such as, "You should know better" or "You could hurt him/her"). The younger one thinks this is great because he/she can now torment the older sibling without getting into trouble. Therefore, parents need to avoid making these kinds of statements that are a set-up for failure of achieving harmonious sibling relationships.
3. Fighting in the car:
If children are fighting in the car, the parent needs to stop the car and not say a word. They will eventually get the idea that something is wrong. If they ask what's wrong, tell them that it's not safe to drive with kids fighting. The parent will resume driving when the fighting stops.
Dr. Wendt stresses that the main thing to remember with sibling fights is that it's imperative for parents to be completely consistent with staying out of their children's fights, unless they are in danger of serious injury. Finally, Dr. Wendt says parents shouldn't forget the power of positivity: "Give your children plenty of positive attention outside the realm of sibling rivalry, and you'll have a much easier time maintaining peace and harmony within your family," she says.
For additional parenting resources, visit the I Recommend portion of Dr. Wendt's website.
About Joanne J. Wendt, Ph.D.
Dr. Wendt is a Clinical Psychologist who for 27 years has been helping individuals, couples, and families find peace and harmony in a respectful and caring atmosphere. She specializes in relationship issues, depression, and anxiety. Dr. Wendt's goal is to help her clients discover the strength within them to achieve their highest possible potential. Her approach to the therapeutic setting is one of optimism and great respect for an individual's readiness to meet difficult challenges and gain a greater understanding of who he/she aspires to be. Visit her online at http://drjoannewendt.com/.