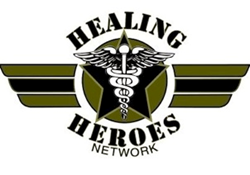 Healing America's Troops, one Hero at a time ®
Lakeland, Florida (PRWEB) April 22, 2014
Healing Heroes Network hosted their 2nd Annual Healing Heroes Freedom Fest Motorcycle and Car Rally on Saturday, February 22, 2014 at the SUN 'n FUN Grounds at the Lakeland Linder Regional Airport. Attendees enjoyed music, merchandise and food vendors, car and bike shows, door prizes, and live raffles throughout the day. This exciting event also featured live music from the National Recording Artist Swamp da Wamp, along with the popular local band, Partners In Crime.
Attendees enjoyed a great day of fun and entertainment, with all of the proceeds benefiting the veterans charity, Healing Heroes Network. The Bike and Car Show Rally created much excitement and anticipation throughout the day amongst attendees. The Motorcycle Show awarded prizes for Best Cruiser, Best Bagger, Best Bobber, Best Sport, Best Custom, and Best in Show. The Car Show awarded prizes for Best Classic, Best Domestic, Best Import, Best Truck, and Best in Show. Prizes included trophies presented on stage to the winners of each category.
The Healing Heroes Freedom Fest raised funding to benefit Healing Heroes Network in aiding our brave service members in receiving much needed therapies. Healing Heroes Network provides financial assistance for quality care to military personnel injured in the line of duty in Iraq or Afghanistan since 9/11/01. Through communication, education, and community outreach, Healing Heroes Network strives to bring awareness of the often untreated injuries sustained in war and the desperate need for our services.
Since its establishment in 2008, Healing Heroes Network has raised funds to serve, support, and increase awareness, all aimed at healing the injuries of America's heroes. The goal of Healing Heroes Network is to help our injured heroes get back to more productive, healthy lives that they enjoyed before being deployed. Healing Heroes Network is a testament to the warmth, gratitude, and devotion Americans hold for our Heroes who do so much for all of us every day.
For more information about Healing Heroes Network and the important work they do, please visit http://www.healingheroes.org.