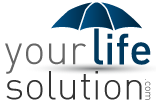 The rate disparity for a smoker in regards to term life insurance is very often a three to four fold difference
Chicago, IL (PRWEB) March 12, 2014
YourLifeSolution.com, an online service which generates online life insurance rates, has just created a comprehensive comparison which illustrates the disparity between smoking and non-smoking life insurance quotes. The rate comparisons were done on male rates only in the interest of brevity. The comparison results of the smoker and non-smoker's life insurance rates are as follows:
Non-Smoker Rates
$500,000
30 year-old $34.80
35 year-old $40.02
40 year-old $54.50
$1,000,000
30 year-old $61.77
35 year-old $70.85
40 year-old $101.26
Smoker Rates
$500,000
30 year-old $117.02
35 year-old $149.63
40 year-old $216.20
$1,000,000
30 year-old $223.05
35 year-old $290.06
40 year-old $417.60
"The rate disparity for a smoker in regards to term life insurance is very often a three to four fold difference. The difference with term life insurance is much more significant than with permanent life insurance due to the reality that an early death has a more significant effect on the rate of mortality in a given term of years versus an entire lifetime", said Eric Smith, the founder of YourLifeSolution.com.
Users interested in more information on life insurance quotes from YourlifeSolution.com can view their rates instantly online or can get information by contacting Eric Smith by phone at 888.374.2764.