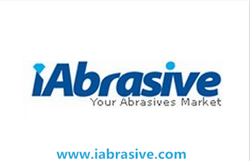 Zhengzhou, China (PRWEB) March 12, 2014
As is known to all, adhesion has been broadly applied in industrial manufacturing, which involves automobile manufacturing and maintenance, building materials, renewable energy, transportation engineering, electronic appliances, construction machinery, etc. Nowadays, with the popularity of network, iAbrasive shows e-commerce may be the main stream for adhesion industry to promote sales.
According to iAbrasive's introduction, in recent years, the demands for high-efficient adhesion are growing steadily. Either in advanced technology or in the shoemaking industry, adhesion always plays an indispensable role. Along with the expending of e-commerce market, the online shops for the trading of adhesion are increasing.
Similar to iAbasive.com, this e-commerce trade platform will provide adhesion manufacturers with an individual company website. Meanwhile, latest industry information and follow-up services will be available from the platform so as to boost the development of the industry.
"if an entrepreneur hopes to achieve a long-lasting development, then he/she should attach much importance on the aspects of brand-building and marketing promotion," indicates Lei, the founder of iAbrasive.com, "enterprises should get rid of the traditional business patterns, and instead make full use of network to promote marketing in a wide range."
As a leading network marketing platform, iAbrasive only concentrates on abrasives and diamond tools. The website is able to supply a complete range of abrasive products, which collects thousands of buying and selling information from both China and abroad countries. Users can easily finish online registration (login in here: http://www.iabrasive.com) and enjoy special services.
About iAbrasive
Headquartered in Zhengzhou, Henan province, iAbrasive is a communication and information platform for the abrasives industry and offers domestic sellers the opportunity to present themselves to overseas buyers. the users can inform themselves of in-depth and comprehensive information on the latest developments, trends, services and products from different areas.