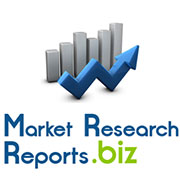 Albany, NY (PRWEB) March 12, 2014
MarketResearchReports.Biz includes new market research report "Global and China MO Source Industry Report, 2014 - 2015" to its large collection of research report.
http://www.marketresearchreports.biz/analysis-details/global-and-china-mo-source-industry-report-2014-2015
Global demand for MO source from LED industry has accounted for more than 90% of the aggregate demand for MO source. New-generation solar cell, phase change memory, semiconductor laser and other areas are still in their infancy, and have not yet formed massive market demand.
Because of a higher gross margin of MO source product in the early days, the world's four major suppliers of MO source involving Dow Chemical, AKZO Nobel, SAFC Hitech and NATA expanded production over the past three years, resulting in the mushrooming of new entrants and increasing fierce market competition, and MO source product prices began to fall sharply.
Downstream of MO source mainly refers to the LED epitaxial chip industry, which in 2013 suffered mid/low-end overcapacity, causing chip price to ceaselessly fall; finally, most companies witnessed a continuous decline in profitability, at a loss. The downturn in epitaxial chip companies also directly affected the profitability of MO source manufacturers.
In February 2014, NATA released a newsletter about its 2013-year performance, according to which the company's revenue reached RMB135 million in 2013, down 23.81% YoY; and net income attributable to shareholders of the listed company decreased by 33.08% YoY to RMB60.3596 million.
To get download full report with TOC: http://www.marketresearchreports.biz/sample/sample/190918.
In 2014, along with technological progress and falling prices of LED lighting products, LED lighting application demand will grow rapidly; MOCVD equipment capacity utilization will continue to rise and stimulate recovery in demand for upstream MO source. Therefore, MO source companies are expected to bottom out in 2014.
NATA, the domestic MO leader, has sufficient upstream raw materials of MO source such as gallium and indium with low cost. By virtue of cost advantage, NATA is likely to turn around performance in 2014.
Table of Contents
1 Overview of MO Source Industry
1.1 Introduction
1.2 Classification and Application
1.3 Industry Chain
1.4 Industry Characteristics
1.4.1 High Concentration
1.4.2 High Growth
2 Development of Global MO Source Industry
2.1 Overview
2.2 Supply
2.3 Demand
2.3.1 Downstream Demand Restores Growth
2.3.2 Midstream & Upstream Capacity Gradually Digested
2.3.3 Demand Volume
2.3.4 Demand Structure
2.4 Market Competition Pattern
2.5 USA
2.6 Taiwan
2.7 South Korea
2.8 Europe
2.9 Japan
3 Development of MO Source Industry in China
3.1 Development Environment
3.1.1 Policy Environment
3.1.2 Trade Environment
3.1.3 Technical Environment
3.2 Supply
3.2.1 Production Capacity
3.2.2 Capacity Structure
3.3 Demand
3.4 Price Trend
To read complete report with TOC: http://www.marketresearchreports.biz/analysis/190918.
4 Upstream and Downstream Industries of MO Source in China
4.1 Upstream Sectors
4.1.1 Gallium
4.1.2 Indium
4.1.3 Related Policies and Influence
4.2 LED Industry
4.2.1 LED Market Scale
4.2.2 MOCVD and LED Chip Market
4.2.3 LED Encapsulation Market
4.2.4 LED Application Market
4.2.5 Competition Pattern
4.3 Other Downstream Sectors
4.3.1 New Solar Cell
4.3.2 Phase Change Memory
4.3.3 Semiconductor Laser
4.3.4 RFIC (Radio Frequency Integrated Circuit) Chip
5 Key Enterprises Worldwide
5.1 DOW
5.1.1 Profile
5.1.2 Operation
5.1.3 Revenue Structure
5.1.4 MO Source Business
5.1.5 Business in China
5.2 SAFC Hitech
5.2.1 Profile
5.2.2 Operation
5.2.3 Business Structure
5.2.4 MO Source Business
5.3 AKZO Nobel
5.3.1 Profile
5.3.2 Operation
5.3.3 Revenue Structure
5.3.4 MO Source Business
5.3.5 Business in China
5.4 Sumitomo Chemical
5.4.1 Profile
5.4.2 Operation
5.4.3 MO Source Business
5.4.4 Business in China
5.5 Albemarle
5.5.1 Profile
5.5.2 Operation
5.5.3 MO Source Business
5.5.4 Business in China
5.6 Chemtura
5.6.1 Profile
5.6.2 Operation
5.6.3 MO Source Business
5.6.4 Business in China
5.7 Lake LED Materials
5.7.1 Profile
5.7.2 MO Source Business
5.8 Nata Opto-electronic
5.8.1 Profile
5.8.2 Operation
5.8.3 Revenue Structure
5.8.4 Gross Margin
5.8.5 Production and Marketing
5.8.6 Key Projects
6 Summary
6.1 Global MO Source Market Prospect
6.2 China MO Source Market Prospect
About us
MarketResearchReports.biz is the most comprehensive collection of market research reports. MarketResearchReports.Biz services are specially designed to save time and money for our clients. We are a one stop solution for all your research needs, our main offerings are syndicated research reports, custom research, subscription access and consulting services. We serve all sizes and types of companies spanning across various industries.
Contact
M/s Sheela
90 Sate Street, Suite 700
Albany, NY 12207
Tel: +1-518-618-1030
USA - Canada Toll Free: 866-997-4948
E: sales(at)marketresearchreports(dot)biz